Art
Voices
oices" soft pastel on construction paper shows how I perceive how tonal vibrational frequencies are used by Spirit. Toning is in blue, the color of the Throat chakra, the color of vocal expression. The purple through the blue represents the spiritual quality of the sounds. There was an attempt to achieve depth in the image.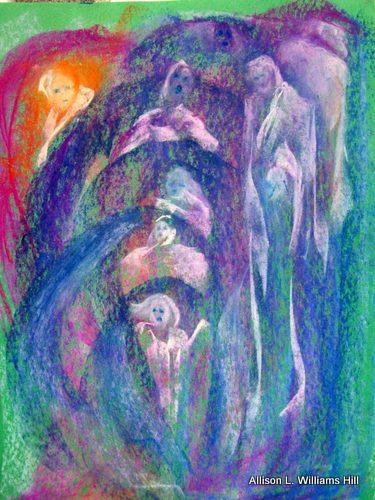 Voices by Allison L. Williams Hill

The Spirit that has a back turned towards the group, in silence, is as much a contributor as the ones toning. The Spirit before "The Back" shines light, an energetic contribution. The Spirit on the left in the red and orange with purple - the chakra colors for the Root chakra—survival; the Emotional chakra - creativity and sexual - draw into itself to increase their positive qualities. Size: 9" x 12".
What is Psychic Art?

Psychic art involves entering a meditative state and communicating with Spirit. Similar to channeled writing, A form of psychic art, Entura or "enter the aura" art is automatic and uses color. There is little "thinking" involved. Art itself uses the left brain for technique and psychic art requires none of this knowledge. In fact, the beauty of this is that no prior art experience is necessary.
Entura art, a unique drawing technique was so named and is being taught by Patricia Hayes, founder of Delphi University of Spiritual Studies in McCaysville, Georgia. Ms. Hayes was the personal assistant to Arthur Ford. She is a gifted spiritual channel and has spent the past 40 years teaching people to develop their spiritual abilities.
A person accesses the subtle energy plane and the feelings sensed from there take on form and color. Using meditation and writing, the drawing is interpreted for its use of color, shapes, and images that appear.

Entura art can: 

Answer questions, and


Assist you in deepening to find answers within yourself.

Entura art is an interesting and exciting way to connect with the multiple levels of our being. The interpretation of the image could provide relevant messages and can be used for meditation. I would be happy to create an image for you based on a question or on your energy reading. Other images are displayed at the In-Vesica Art Gallery hosted by Art Wanted. com.
As with all intuitive orders, Soul Portraits will be meditated on and created in the order the request was received. I suggest you email me first at In-Vesica contact form below to see what orders are in place before you order. I can inform you of approximately how long it will take to develop the portrait. Once payment is received, you will be told, via email, of the finish date and when it will be digitally available. 

Links
Home
Art
Color
Color Healing
Soul Portraits
Soul Life Reading
Energy Life Reading
Clothing
Design
Food
Color and Blood
Chakras
Health
In-Vesica Health Program Approach
In-Vesica 6 Month Integrated Health Program
Services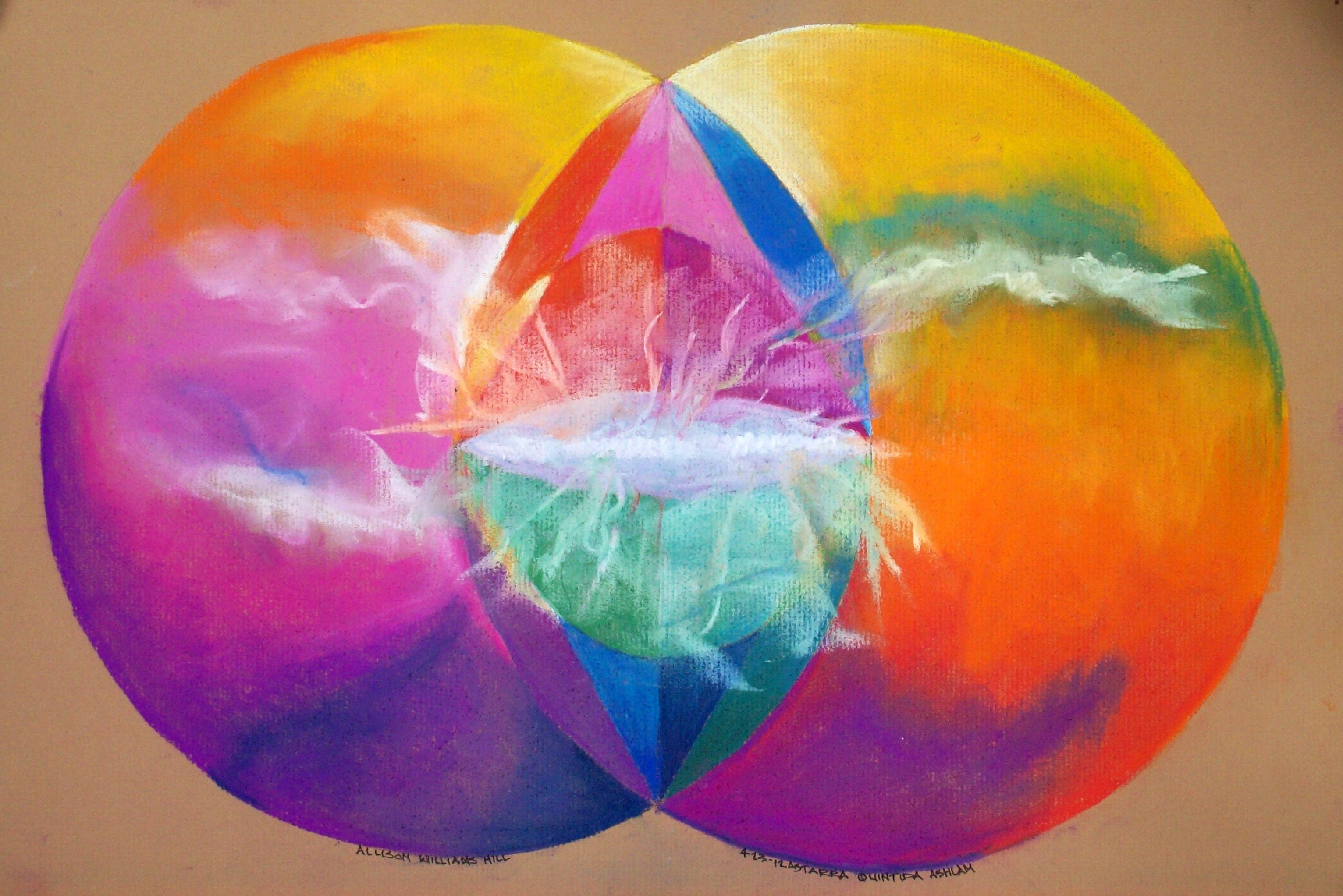 The above meditation mandala will be available soon.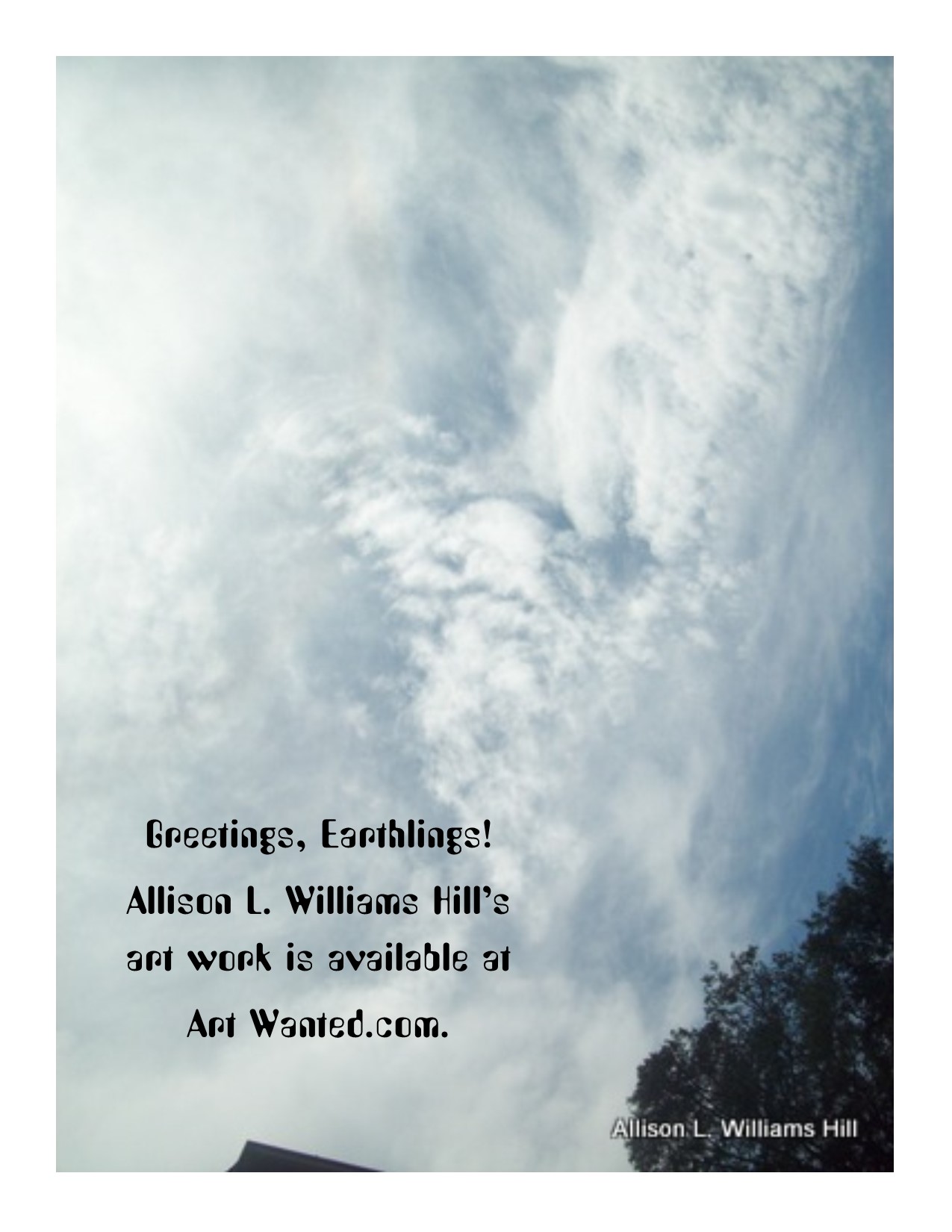 Visit Allison L. Williams Hill's In-Vesica Gallery Hosted by Art Wanted.com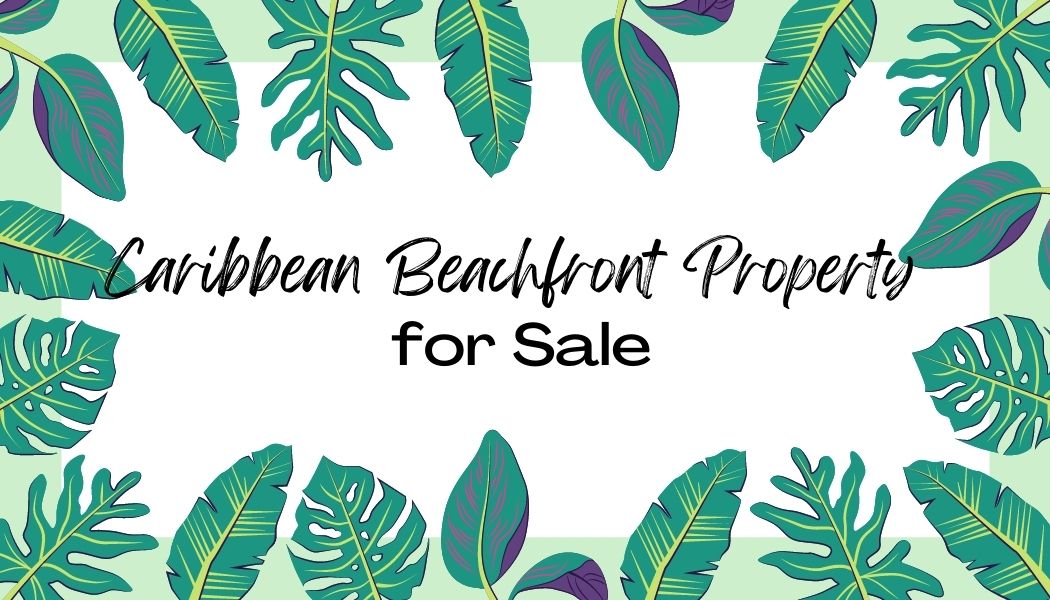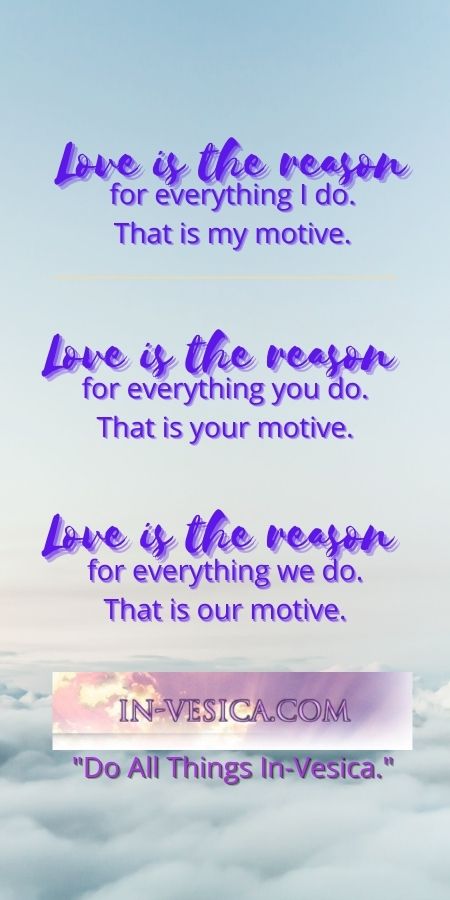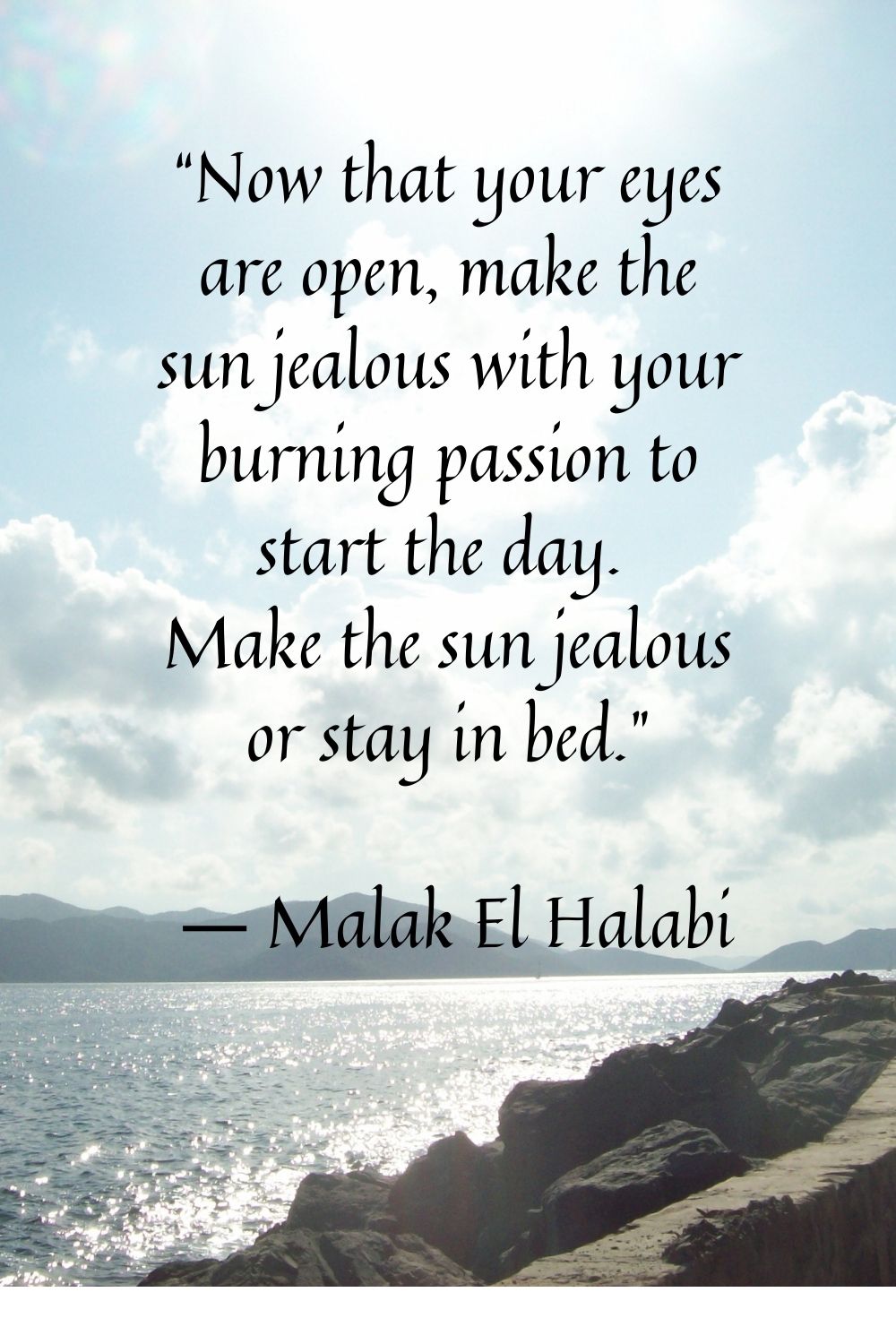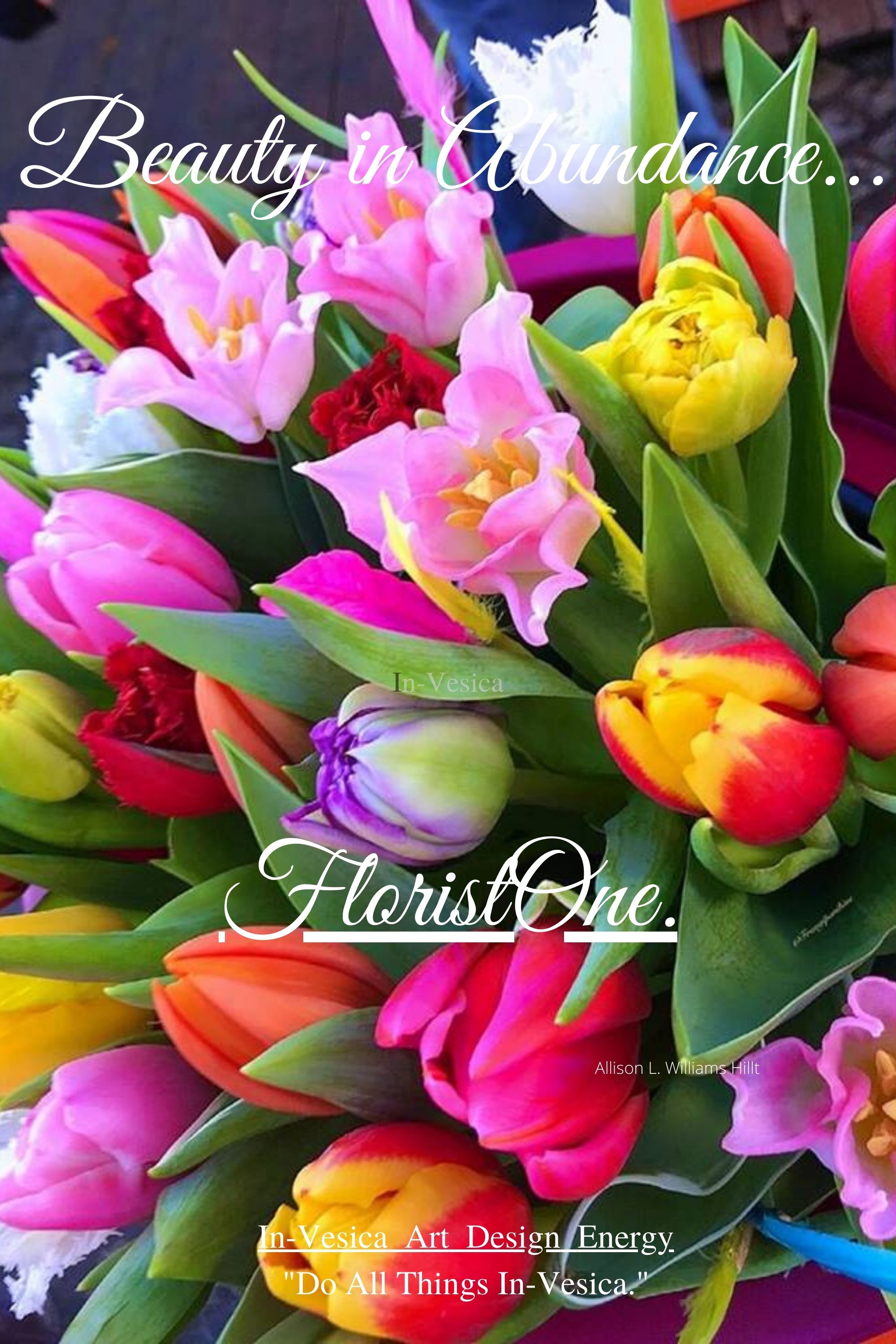 Send Flowers Today