IN-VESICA  Art  Design  Energy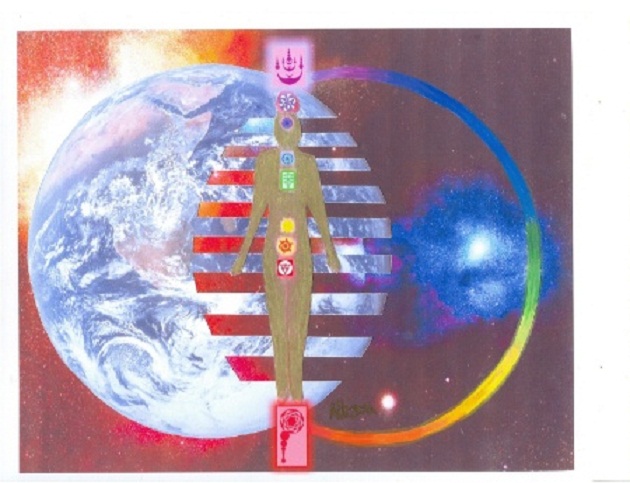 In(tuitive)-Vesica Healer Symbol by Allison L. Williams Hill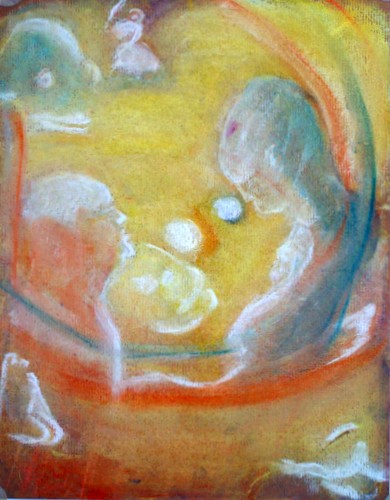 Merge with Krishna by Allison L. Williams Hill

Allison Williams first art lessons were with the Famous Artists School.  She attended the High School of Art and Design and studied architecture at Pratt Institute.  Allison learned psychic art at Delphi University of Spiritual Studies.
She currently lives in the United States.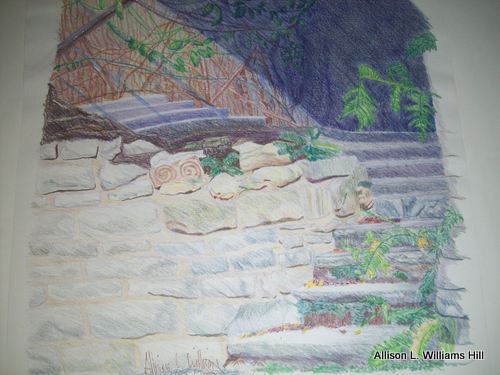 Promise by Allison L. Williams Hill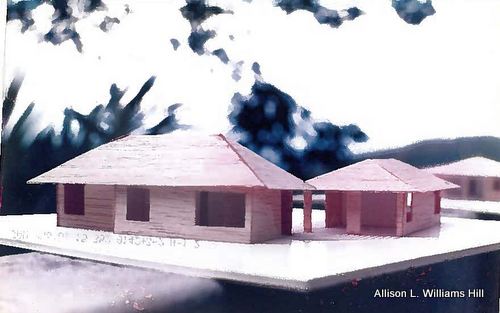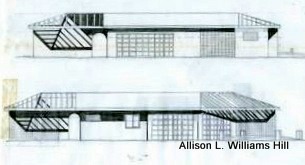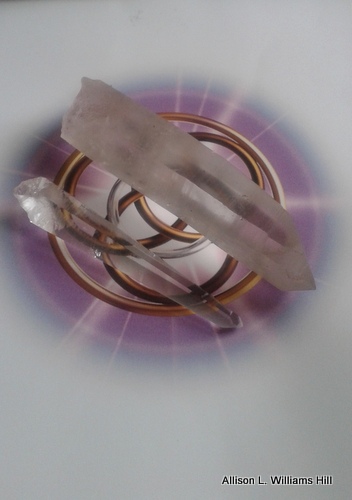 "Do you not know that your bodies are temples of the Holy Spirit, who is in you, whom you have received from God? You are not your own; you were bought at a price. Therefore honor God with your bodies."1
The preceding may be too strong a statement for some from which they may shy away. 
It is through and with the body that we learn; grow; act; express; feel, and experience.
As we live, we are charged through experiences to grow and become the Greater Being.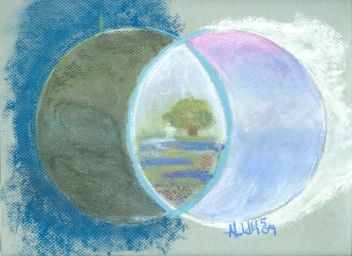 In The Garden of The Heart by Allison L. Williams Hill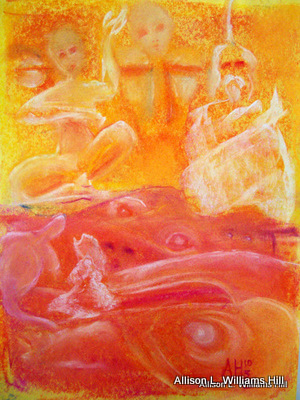 Ascension by Allison L. Williams Hill

Free Will Energy Per Your Request
 From "...the Goddess of Liberty...
"...At the time when mankind were ready for embodiment, I was given the office of consecrating each lifestream chosen and dedicated by the Manu before entering physical birth, the consciousness of the soul at Inner Levels was charged with my words:
"You are at liberty, beloved, to take pure and primal life into the Earth Plane. You are at liberty, beloved, to call upon any and all of Us as you may choose to assist you when the momentums and energies of your own worlds seem not sufficient to handle conditions and to radiate the life to fulfill your Divine Plan." 2

"We are not here to meet our Higher Self.
We are here to become it."
Toronto Dowsers Newsletter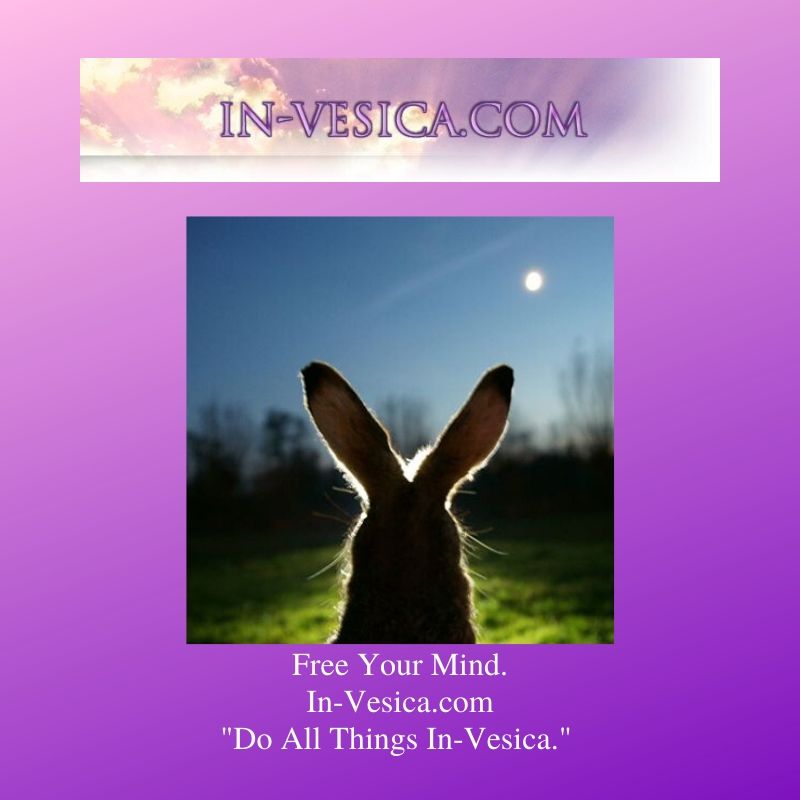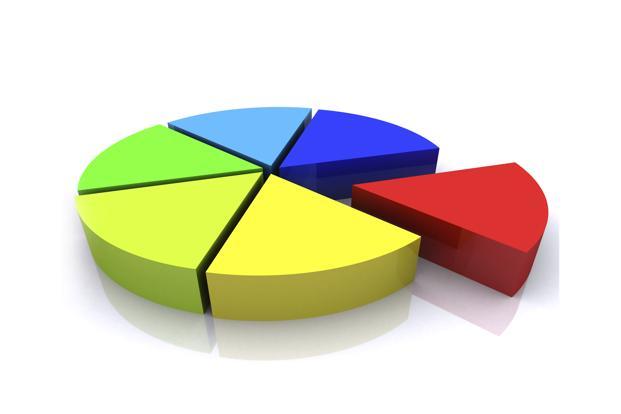 In-Vesica Integrated Health Coaching, formerly known as Full Spectrum Living, helps you achieve your choices about the life you want to live.

Bio-individuality means every single person's biochemistry is different. Each of us has a unique set of factors that influence our existence.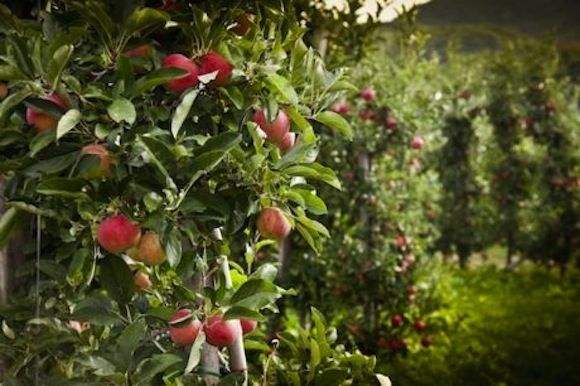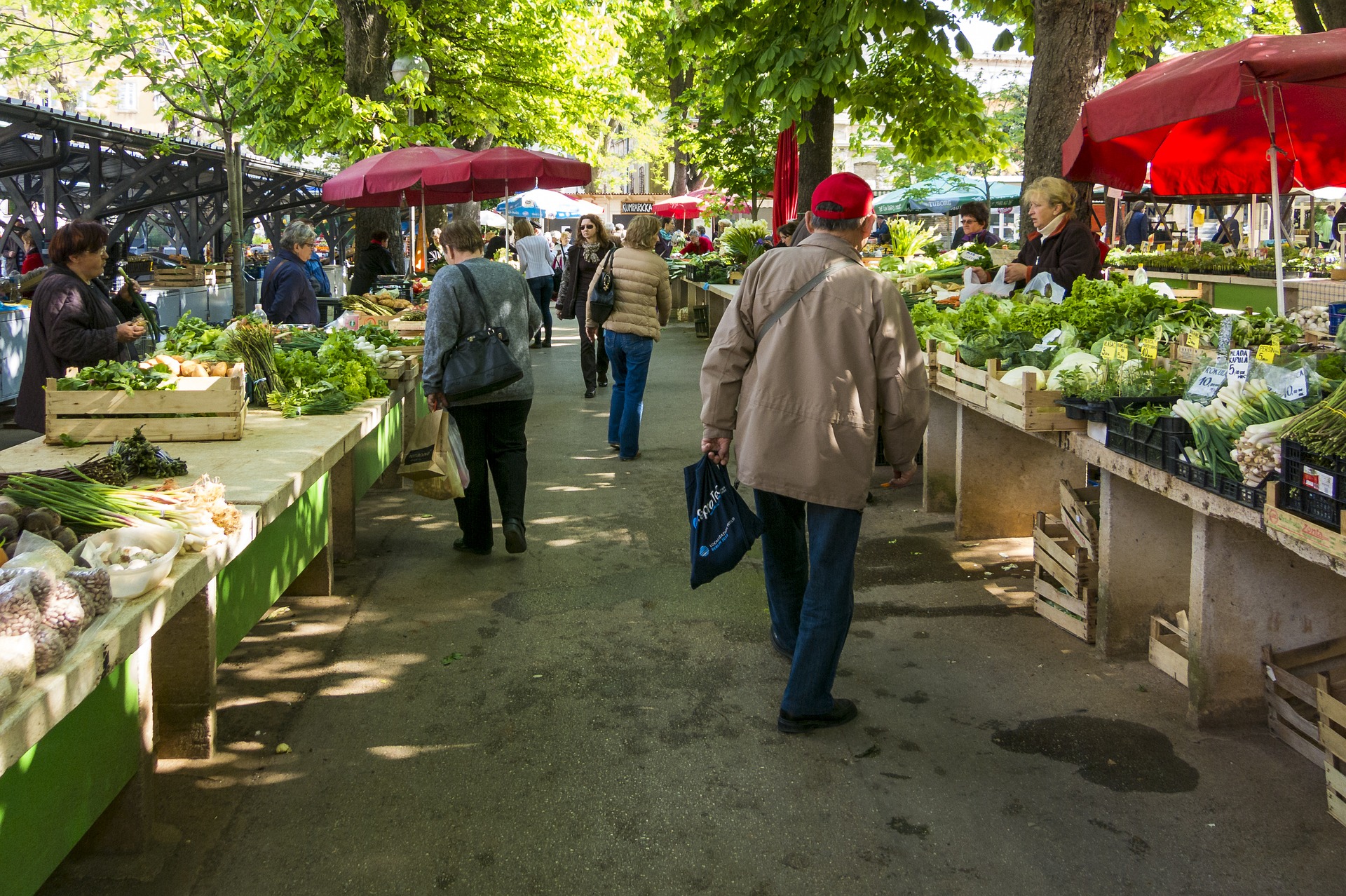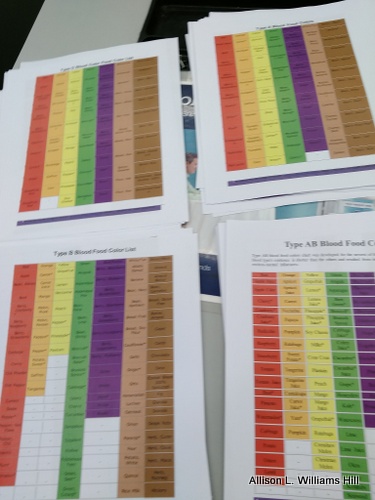 Color food charts according to blood type, pioneered by Peter D'Adamo who advanced his father's work on blood type.

I used Mr. D'Adamo's charts that suggest specific vegetables and fruits to see what colors are available for each blood type. Nourishing blood and eating a blood type diet based on color principles may be a creative way to develop one's own unique diet plan.
You can download them at Welcome.

FOOTNOTES

1. 1 Corinthian 6, International Bible, New Version, http://biblehub.com/1_corinthians/6-19.htm/
2. Papistavros, Tellis, The Gnosis and the Law, Group Avatar, 3rd Printing, 1972, p. 210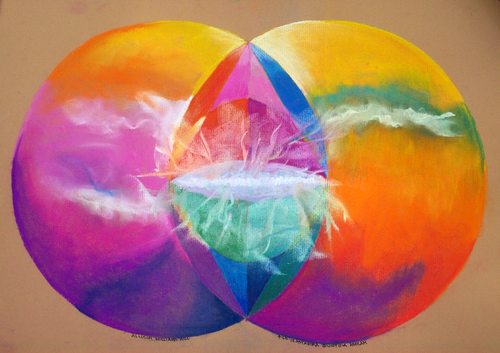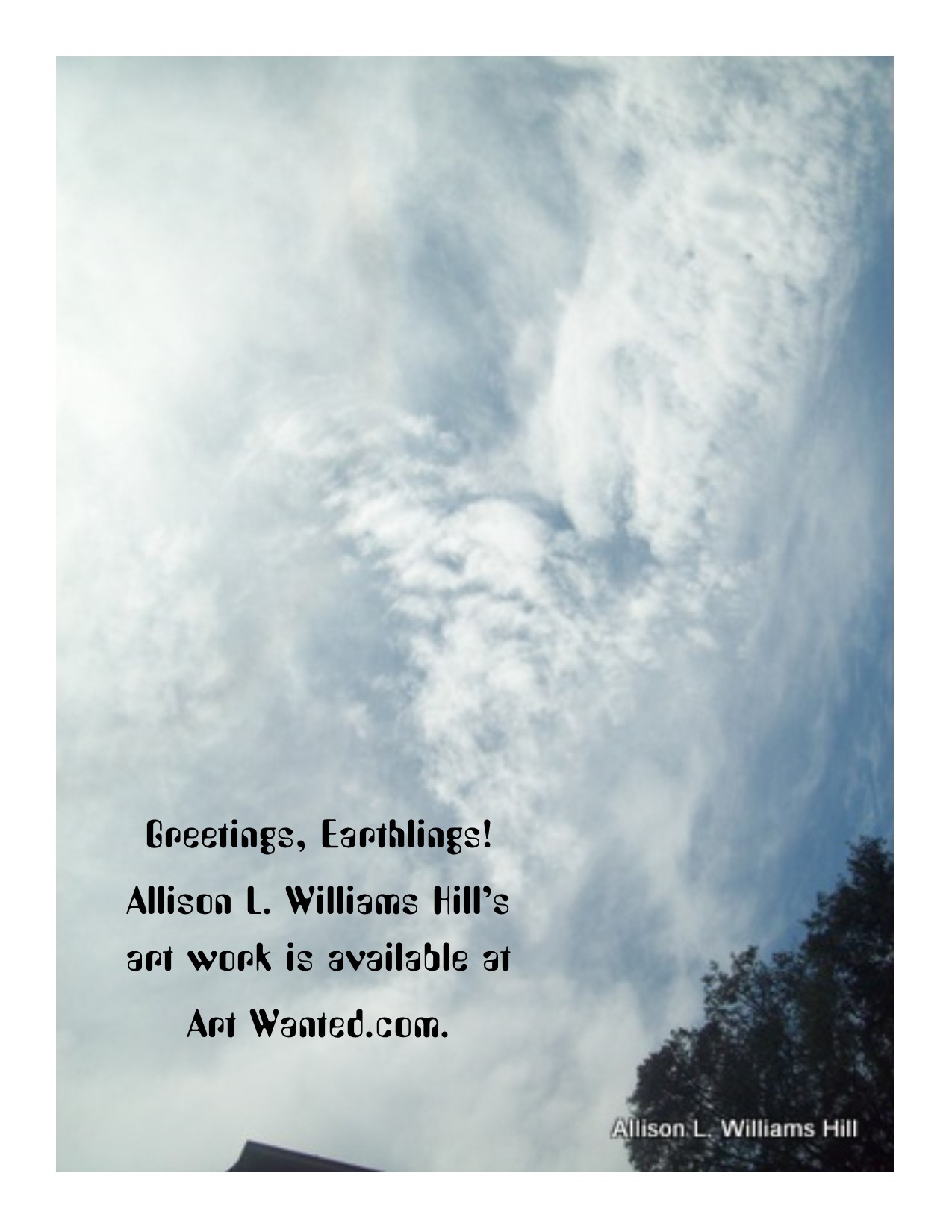 Visit Allison L. Williams Hill's In-Vesica Gallery Hosted by Art Wanted.com
Get "The Master Blueprints", based on Napoleon Hill's best seller, "Think and Grow Rich" to change your life.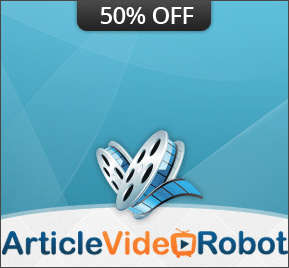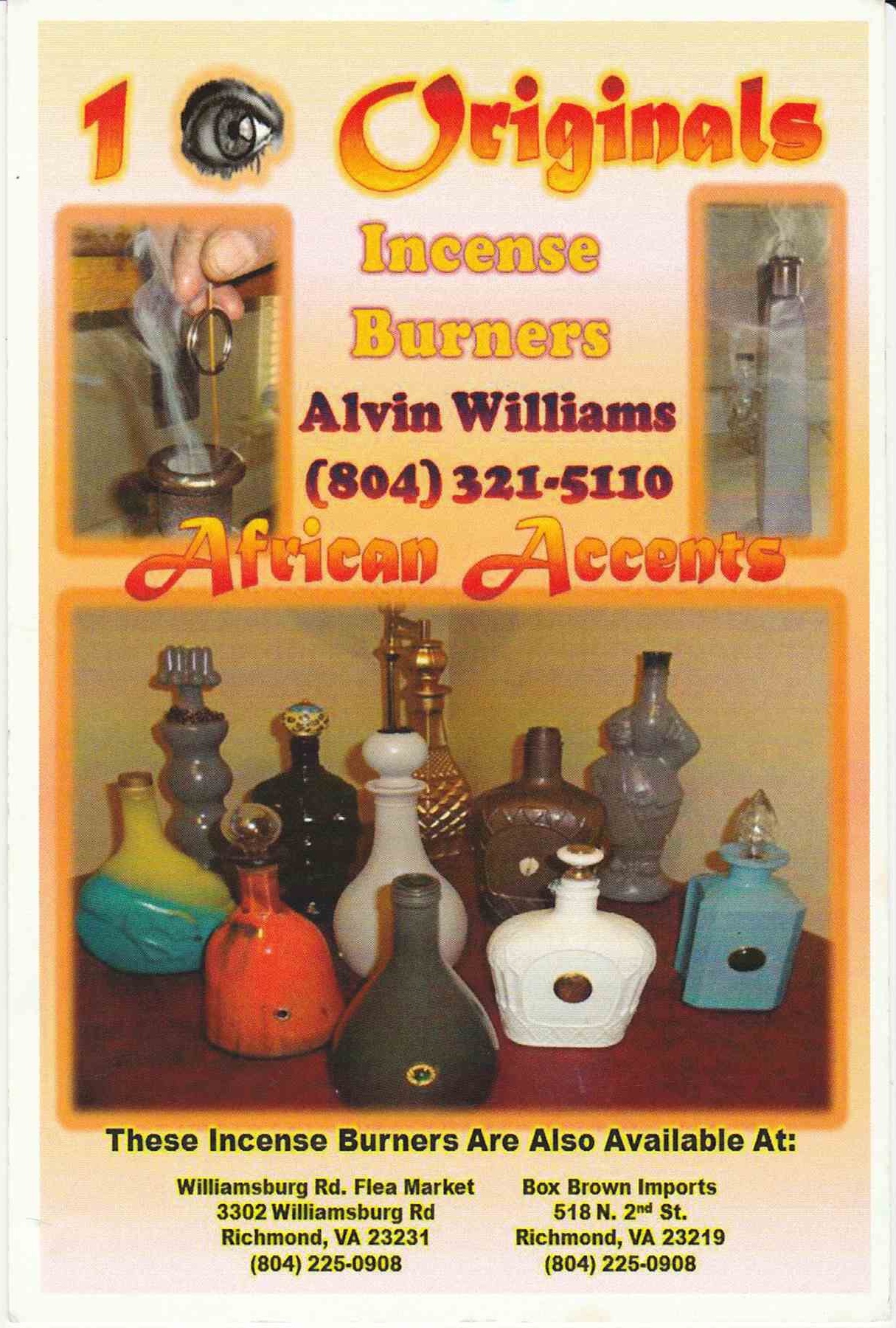 Read about Alvin's Incense Burners made from recycled glass!
They make excellent gifts!