Art
Art Work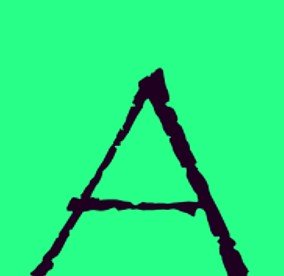 llison Williams Hill, Creator of In-Vesica, uses mixed media and meditation when creating art.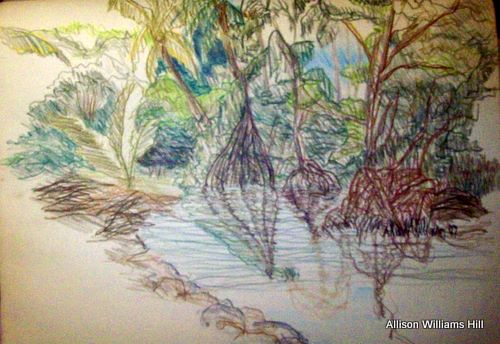 Cane Garden Bay Mangrove by Allison L. Williams Hill

I enjoy touching color in different media from paints, pastels to fabrics and yarns. My mother bought paint-by-number oil paint sets  and I loved them! I expanded my tools over time from oil and water-based paints, to markers, crayons, inks, and soft pastels.
I learned to sew, knit and crochet at a young age. Yarns and fabrics are selected for their colors and textures. Combining different yarns created depth with shade and shadow in three- dimensional art-to-wear garments.
I learned drafting in high school and in college. Two and three-dimensional work in black and white and with color enabled me to produce my designs and renderings and work in various architectural offices. I traveled with a group headed by a college professor, mentor, and friend to sketch on-site in other countries, as I continued to do wherever I visited or lived since then.
My architectural education came in handy to draft my own drawings for my first patent.
With my spiritual studies, I learned psychic art. Entura, or "enter the aura" art, answers questions in meditation. I enjoy the psychic art and channeling, producing work that is significant for the receiver. Everything, from colors and positions on the page have meaning. It's a marvel to take intuited cues, put soft pastel to page, and see what transpires.  The interpretations of the work are life-altering words from Spirit.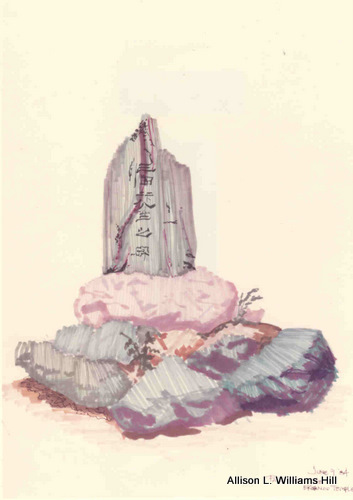 "I AM a being of  joyful expression!" The following poem was from a meditation on January 12, 2012, a thought to simplify how and what I wanted to do across the board.
Nature by Allison L. Williams Hill 

Love is the answer.
Patience is the way.
Time is what you have most of
Each moment to express your findings-
Create from the basics and offer gratitude
That you can do
This miraculous thing known as manifesting.
Study your heart and create it outside in your world.
Love,
GOD
1/12/12


Links
Art Alien Friends
Art Ascension I
Art Celebration
Art Deeper Blue Dream
Art Gifts from Spirit
Art Nature II
Art Partnership
Art Prayer
Art Question
Art Spirit of the Island I
Art The Gathering
Art The Goddess Within
Art The Roam
Art The Sentinels
Art Thought
Art Merging
Art Spirit of the Island II
Art Voices
Art "…and the hearts became roses filled with diamond seeds."
Art Spirit is Here!
Art Merge with Krishna
Art Merge with Jesus
Art Merge with Buddha
Merge with Buddha by Allison L. Williams Hill

Selling Art

Work
In addition  to creating art for customers, my art work is online at a  great resource where I sell work through Festival Net called Art Wanted.

This web site is capable of printing art on ANYTHING! It makes it extremely easy to have my art printed on mugs; mouse pads; CANVAS!; G-Clee!; fabric products; cell phone covers, and other GIFTS!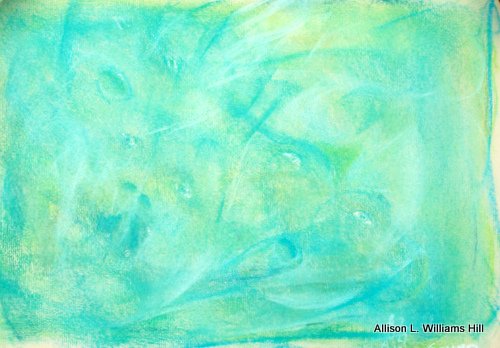 Sound by Allison L. Williams Hill

Links 
Home
Art
Color
Color Healing
Soul Portraits
Soul Life Reading
Energy Life Reading
Clothing
Design
Food
Color and Blood
Chakras
Health
In-Vesica Health Program Approach
In-Vesica 6 Month Integrated Health Program
Services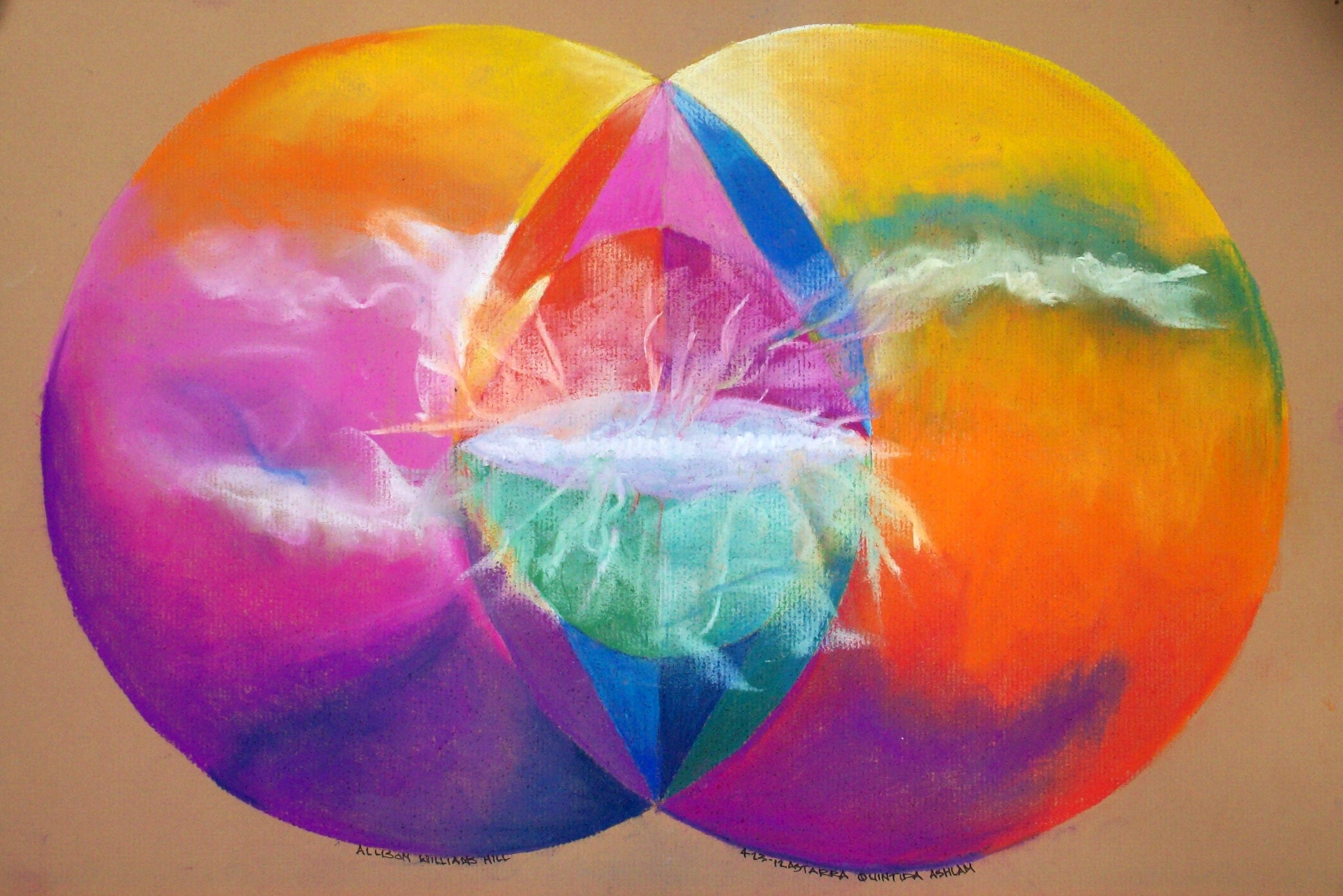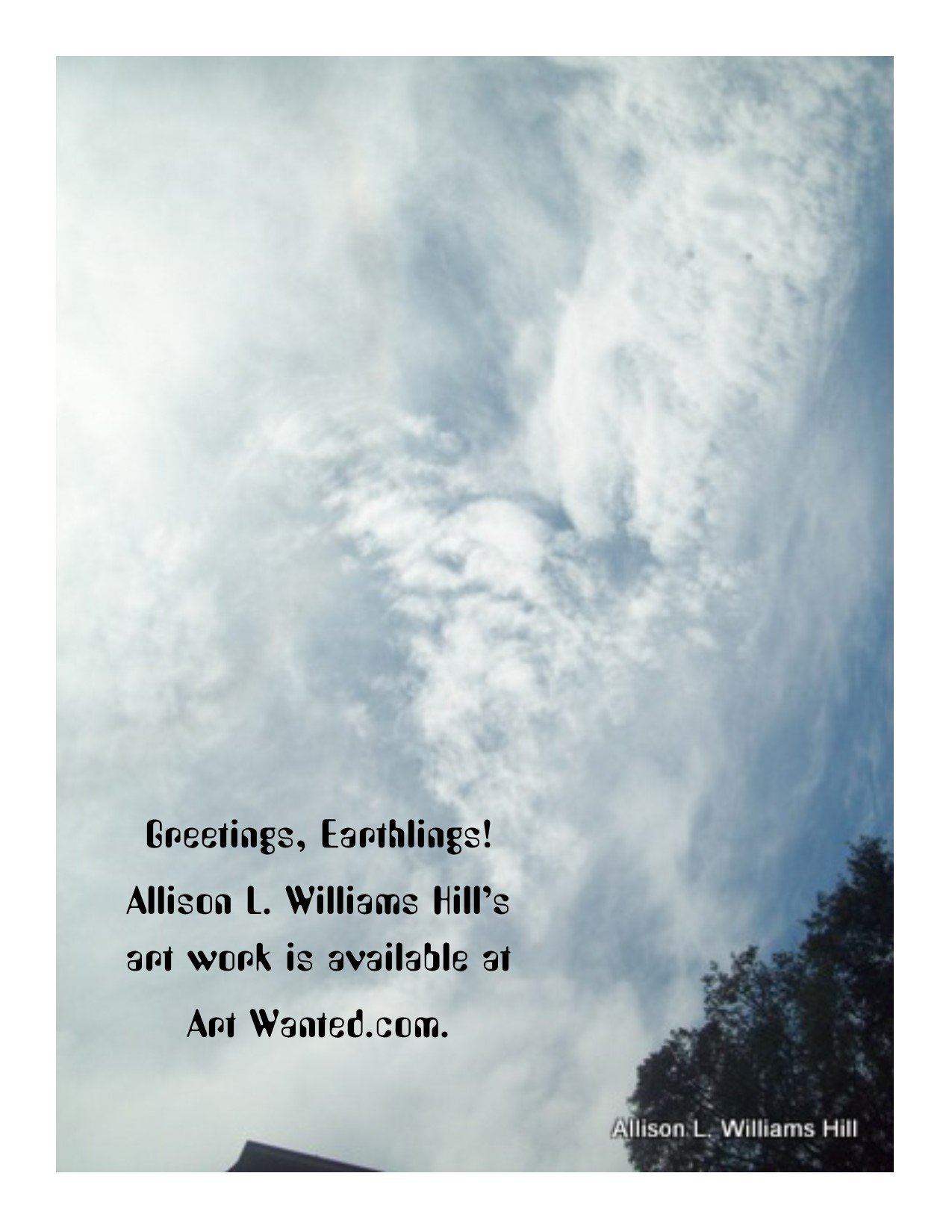 Visit Allison L. Williams Hill's In-Vesica Gallery Hosted by Art Wanted.com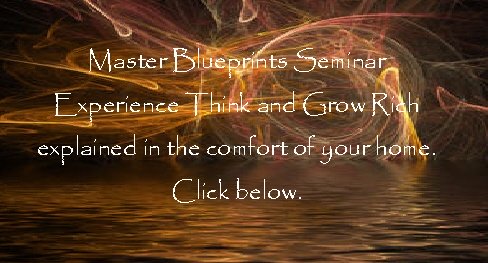 The Master Blueprints Seminar Sit back and watch The Master Blueprints explained in the comfort of your own home. Click here for The Master Blueprints Seminar.