Art
Art Work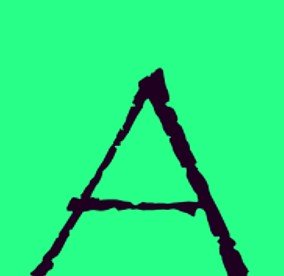 llison Williams Hill, Creator of In-Vesica, likes to use mixed media
and meditation when creating art. 
I had to learn how to keep the mind open and learn to be receptive to things that would otherwise be ignored or dismissed in favor of beta-wave activity. Conditioning shaped the thoughts I grew up believing were valuable. However, I learned to censor myself: within the limits, I limited myself even more.  My expressions,  especially in art and science were worthless and not given the light of day.  The thoughts were rarely expressed. And during the few times they were, I felt rejected. 
With the development of my spiritual nature, I grew more in love with
what has been bestowed to each and every one I had the pleasure of meeting who are on the same path. It is a marvelous thing that brilliantly blazes through the barriers of common suppression to snuff out the individual expression of God.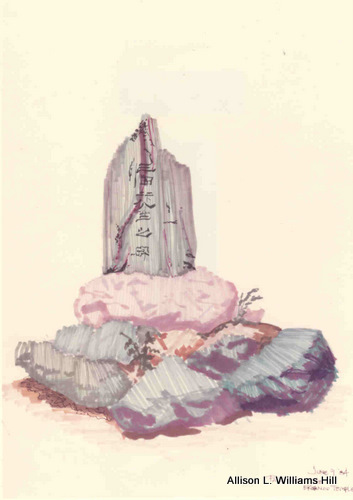 In the story of Ben Yeshua in The Nine Faces of Christ, he would receive instructions about how to respond, however, he would defy the words of his superiors for love, or he confronted the power of the rainstorm, etc. until he prevailed. The power within him vibrated and he did not suppress it or ignore it. Despite negative reactions from his teacher regardless of the success of Yeshua's tests, something he could never figure out, he loved his regardless. No matter what he faced, that emotion was consistent.  The same should be evoked towards anyone in my life.  Feelings of rejection, feelings of worthlessness were felt because I did not stand in God, that is, "I AM a being of  joyful expression!"
 
The following poem was from a meditation on January 12, 2012, a thought to simplify how and what I wanted to do across the board.

Nature by Allison L. Williams Hill 

Love is the answer.
Patience is the way.
Time is what you have most of
Each moment to express your findings-
Create from the basics and offer gratitude
That you can do
This miraculous thing known as manifesting.
Study your heart and create it outside in your world.
Love,
GOD
1/12/12

Still More Gifts
From lessons my mother purchased for me from the Famous Artists School,  traveling to Jamaica, New York for six Saturdays with my friend who gave her time to be my traveling companion and busied herself while I attended art classes for which I will always be grateful; attending the High School of Art and Design; my major at Pratt Institute,  and later, at Delphi University, taking Entura Art with Patricia Hayes brought the love of art full circle, and my beloved's trust and strength, all contributed to what I do today.

Merge with Buddha by Allison L. Williams Hill

Selling My Art
A part of my business is to sell my art.  I also create art for customers. My art work is online at  great resource where I sell work through Festival Net called Art Wanted.

This web site is capable of printing art on ANYTHING! It makes it extremely easy to have my art printed on mugs; mouse pads; CANVAS!; G-Clee!; fabric products; cell phone covers, and other GIFTS!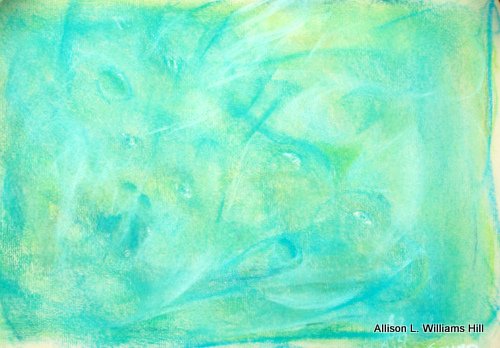 Sound by Allison L. Williams Hill

Links 
Home
Art
Color
Color Healing
Soul Portraits
Soul Life Reading
Energy Life Reading
Clothing
Design
Food
Food and Color
Food and Energy
Color and Blood
Chakras
Chakra Balancing
Chakra Energy Channels
Chakra Formation
Chakra Health
Minor Chakras
Health
In-Vesica Health Program Approach
In-Vesica 6 Month Integrated Health Program
Services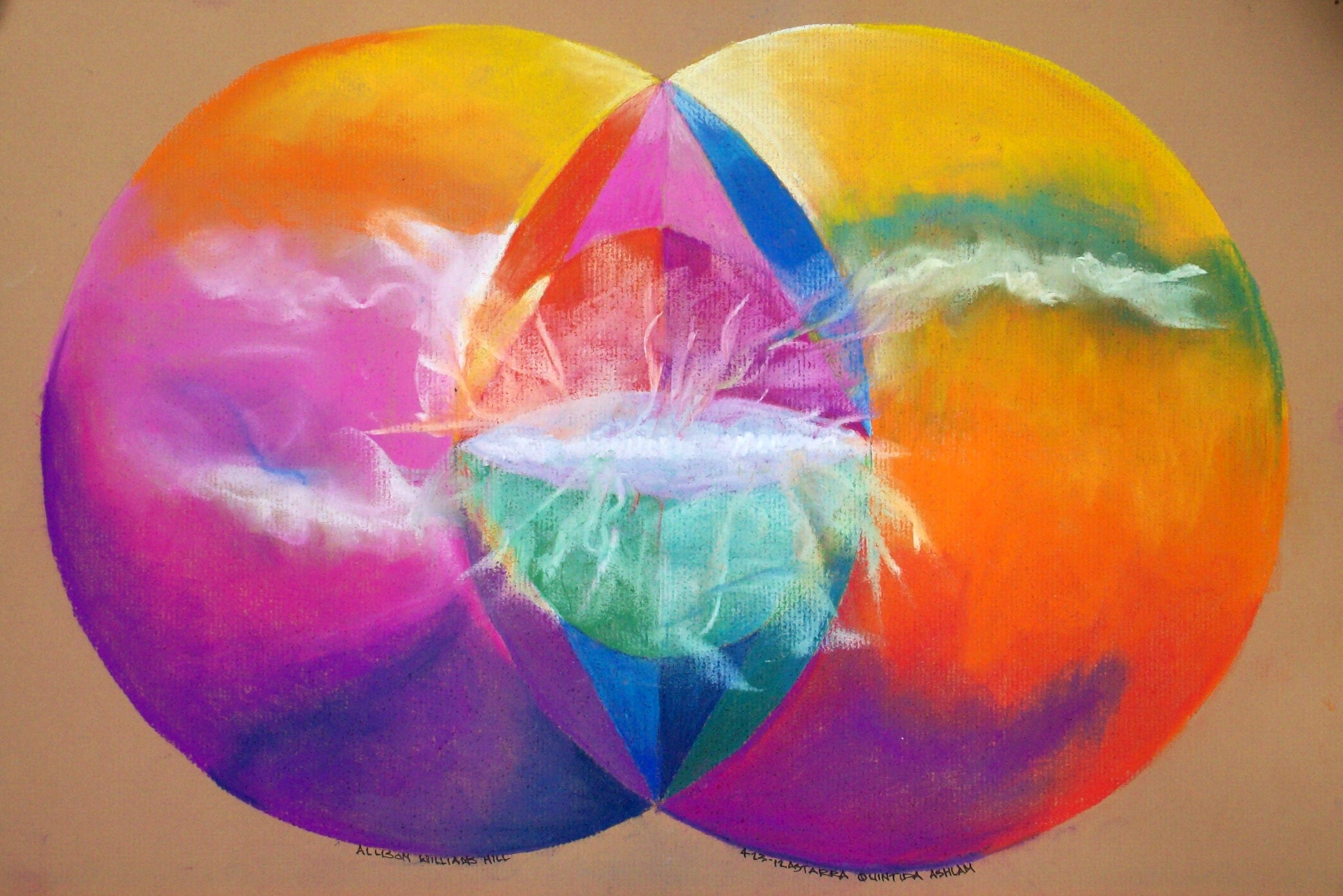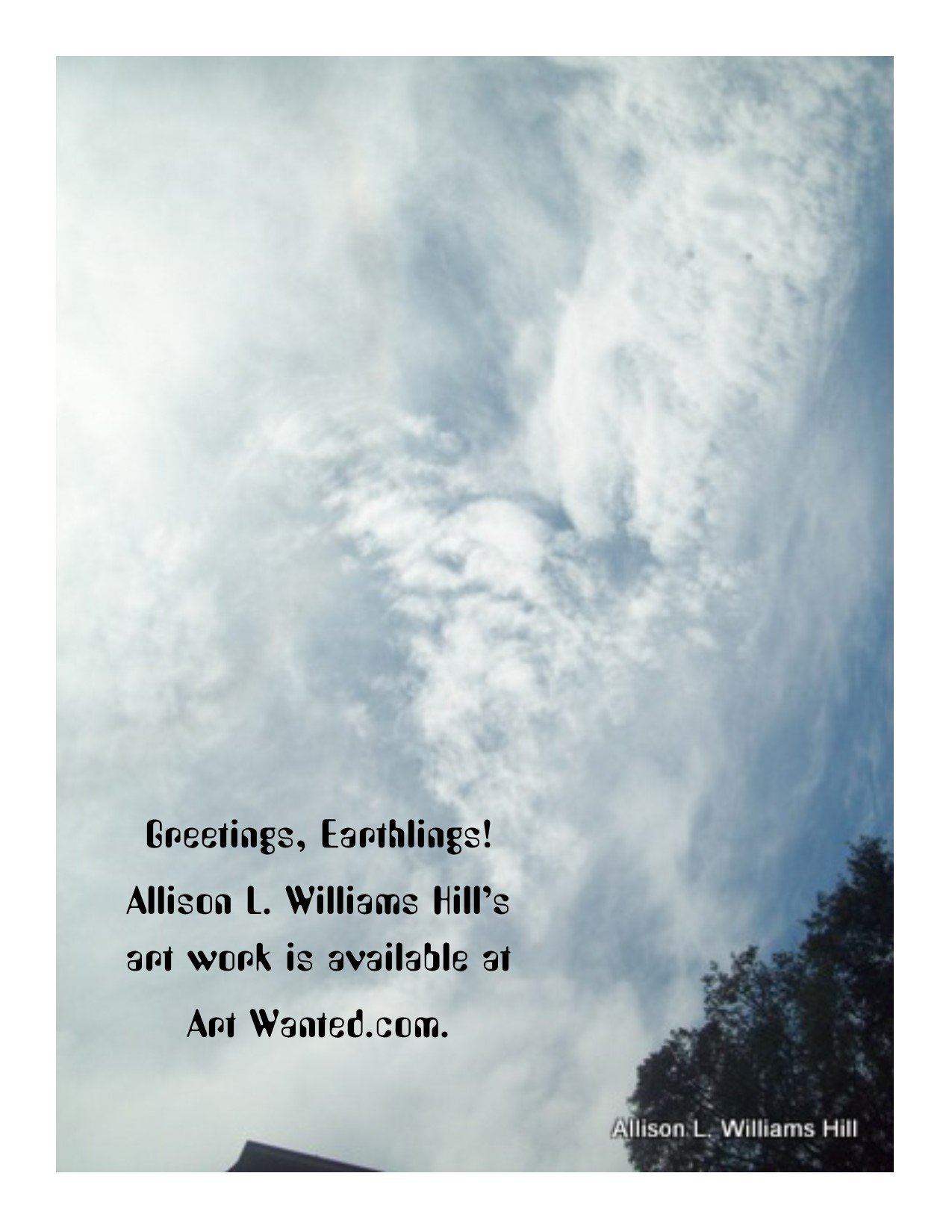 Visit Allison L. Williams Hill's In-Vesica Gallery Hosted by Art Wanted.com