Links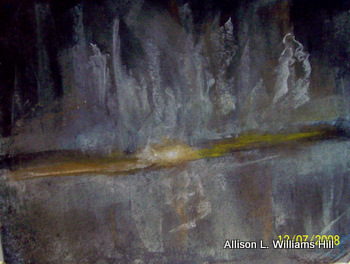 Below are recommended links with brief descriptions that put the power in your hands on whatever level you wish to use the medium, psychic, or healer within you. What works best for you?


Delphi University and Center for Spiritual Studies
I first attended Delphi in 2006 after a series of physical experiences. Even though I learned about the school several years before, those physical experiences brought me to their doorstep from the British Virgin Islands, mind you, not from New York where I lived at the time. This is the place where I acquired more knowledge to help myself and to assist others.

Self Growth.com
At the name implies, this site provides information to empower the individual making one the initiator.


Ms. Lea Ray has been a practitioner in Atlanta, GA since 1989. She is a Certified Clinical Hypnotherapist, Quantum Wave Laser Practitioner, Doctor of Divinity, Spiritual Counselor, Spiritual Reader, Workshop Facilitator, Experienced Voyager Tarot reader, Teacher and Author. Lea has successfully helped people of all ages and backgrounds in her practice.

"Life is fleeting and magical at the same time. As the world reels with volcanoes, earthquakes and oil spills, I feel more balance within my psyche."

Read an interview with her here.

American Society of Dowsers
I attended my first and only convention at Danville, Vermont in 1992 after returning from the UK where I attended a Crop Circle conference. Experienced dowsers came from all over, willing to share their abilities.
Though the field has basic skills and dowsers use the abilities for basic things such as, searching which could range from water to people as an example, each one developed them differently.
Take a look at the subjects on the web site to get an idea. It has a plethora of books that address various methods of dowsing and its applications. The Journal is something to treasure because of the growing body of work from experienced dowsers.

The Toronto Dowsers
I was a member of this organization for a few years. Their monthly newsletter is always packed with useful information covering subjects that helper-type people look for.
Marilyn Gang, the Head Honcho, sends emails beyond the newsletter that are informative and insightful.
The newsletter is published on the web each month, however, you reap incredible benefits if you join, assisting them in providing this asset.

Educate-Yourself.org
The editor's slogan is "The Freedom of Knowledge, the Power of Thought." When I print some of the articles, I pass them on to others who may never have heard of this site. Educate-Yourself.org is all about taking responsibility and maintaining our freedom.