Art
Stonehenge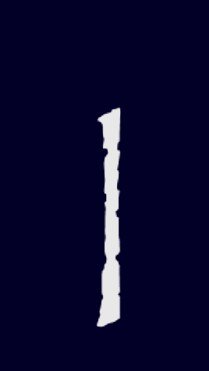 visited Stonehenge when I was the United Kingdom in 1992, attending a crop circle conference and seeing some sites. The country was wonderful, the age of the structures, towns, and land. I loved the feel of it despite the conflicts, pillaging, etc. The United States isn't even that old!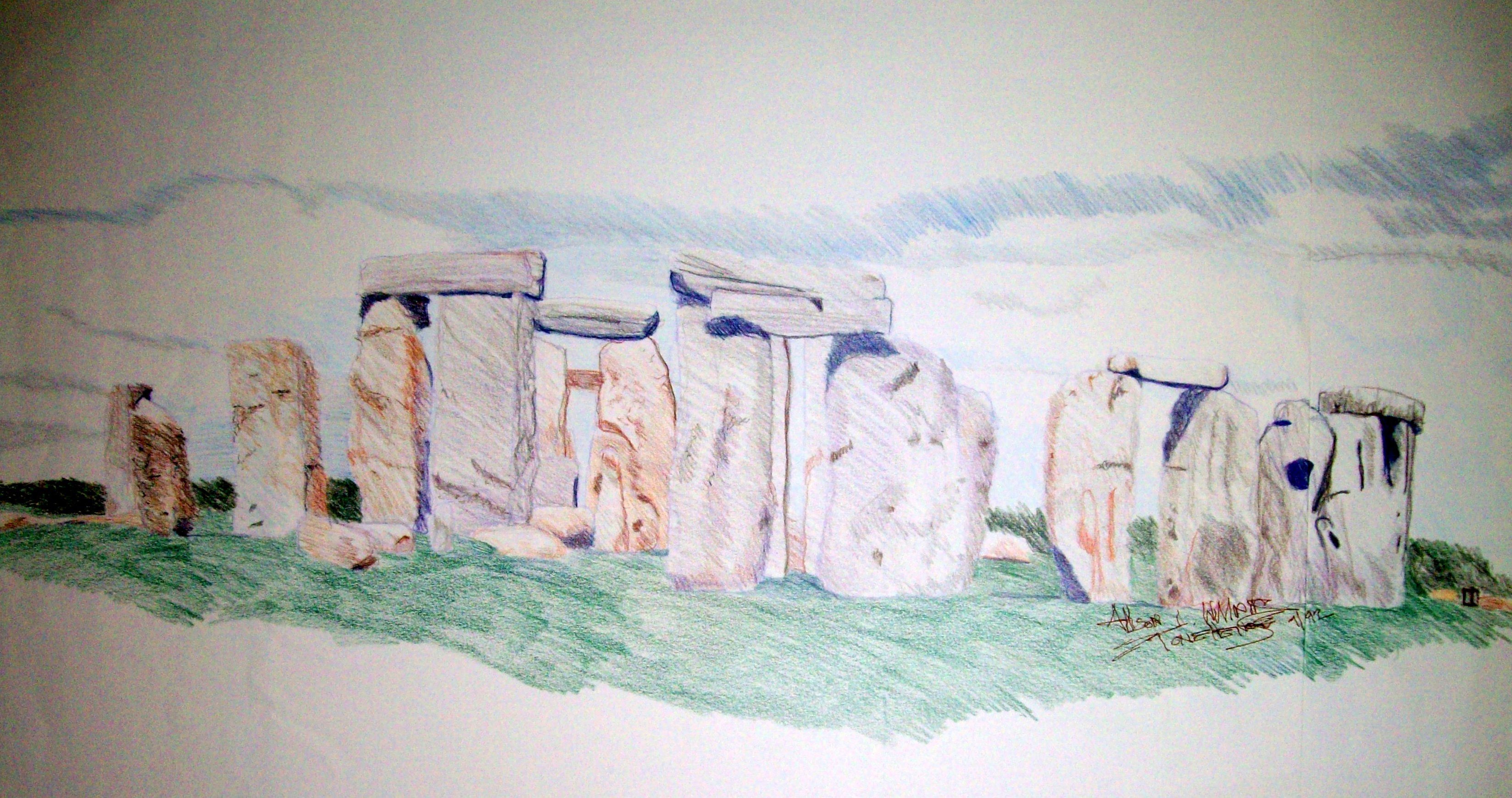 The day at Stonehenge was sunny, breezy and beautiful. I used a lot of time walking to the Tor, up the tower and around Stonehenge.

It reminds me of something many degrees smaller. At the West End on Tortola, Virgin Islands (UK), the Caribee Indians constructed a place with stone balls placed at specific points to gauge the sun's movements and predict the coming of the seasons. Stonehenge was observed and its standing stones framed the sun's position during solstices accurately, however, many theories still circulate about its purpose. Recent information revealed that the stones were mined closer than the 150 mile-away site in Preseli Hills.

In those days, all of the people in different parts of the world only had the celestial heavens to observe and question and the cycles of life. They had birth, death, and life in the middle governed by unseen forces.

The visitor numbers increased while I was there. The stones were cordoned off to prevent damage to the site. It is a protected World Heritage site since 1986. Visitors used to scrape or chisel pieces from the standing stones believing them to have healing properties. 


I thought of the documented history of this prehistoric place when I was there. I did not think of Druids, ceremonies, or any other mystical stuff. The height of the stones, my sense of their massiveness, and how the creep it was achieved made me smile because it's still a puzzle.

Before I got to Stonehenge, it was hilarious to see the standing stones in Avebury with bleating sheep grazing among them. Perhaps that happened  here.
Travel to and from Stonehenge
I used public transportation to get to Stonehenge from the bed-and-breakfast at Avebury. I stood in line to get a bus ticket. I told the woman where I wanted to go. She looked at me for a moment and dispensed a ticket. She told me the price. I gave it to her. THEN I asked what kind of ticket she gave me. She decided I needed an economy pass that helped me achieve what I came for and did not have to cost me a premium. I was amazed that she made this decision on my behalf. She also told me how I needed to travel, bus number and time.  I smiled and thanked her.  
I stayed a little too long. I did not see the bus line I needed to travel on. I got on a bus and spoke to the bus driver. I told him I was on the wrong bus but this was the only one coming. He asked where I wanted to go.  He had a simple solution which required more money and fortunately I had my credit card with me.  I thanked him for dialing down my panic state. There is nothing like being stranded in a place of which you absolutely have no knowledge.  I returned to my destination safely.
I traveled alone and I did not stay out past sunset. The place was rural and I could have asked about taverns and restaurants but did not care to. 

Links
Home
Friends
Friend Clement Edwardo Hill, II
Friend Barbara Carr
Thought
Violet Flame of Transmutation
Water Energy
Healing Water
Clouds
Body
Health
In-Vesica Health Program Approach
In-Vesica 6 Month Integrated Health Program
Services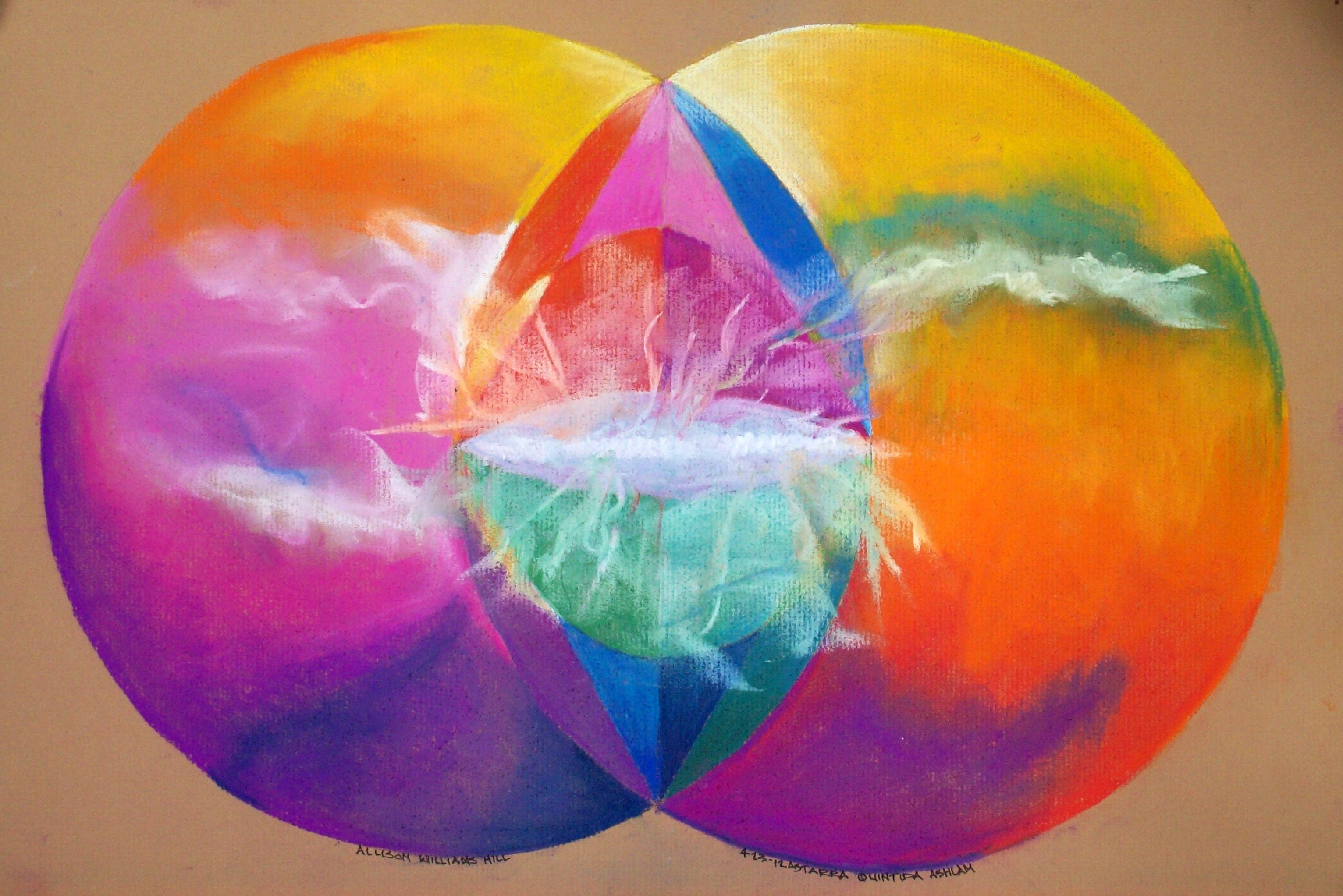 The above meditation mandala will be available soon.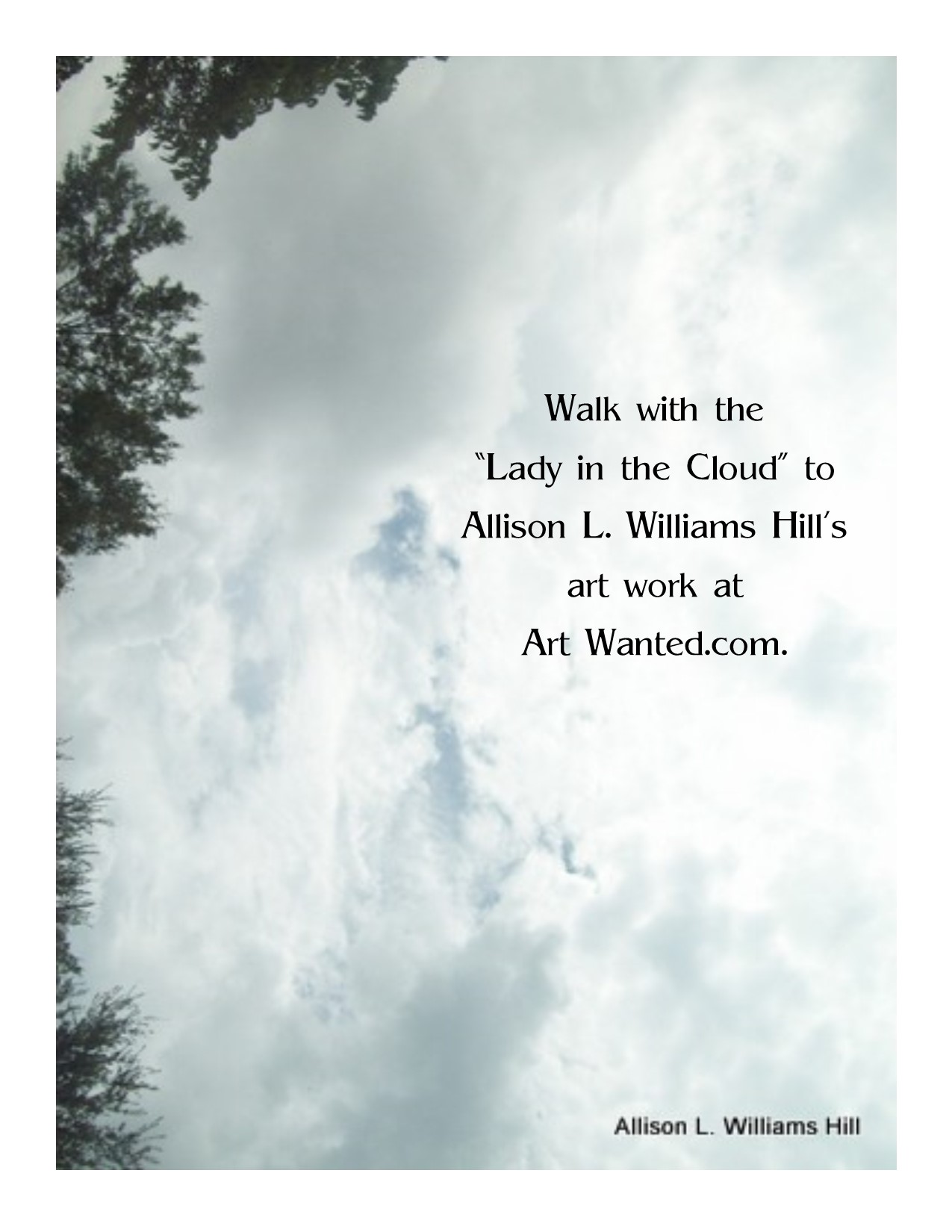 Visit Allison L. Williams Hill's In-Vesica Gallery Hosted by Art Wanted.com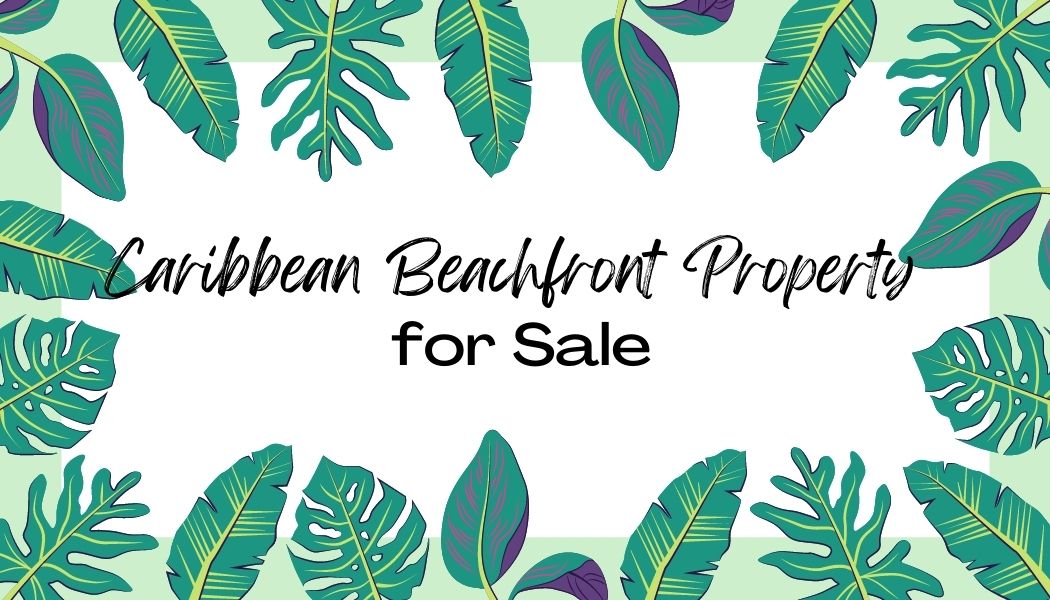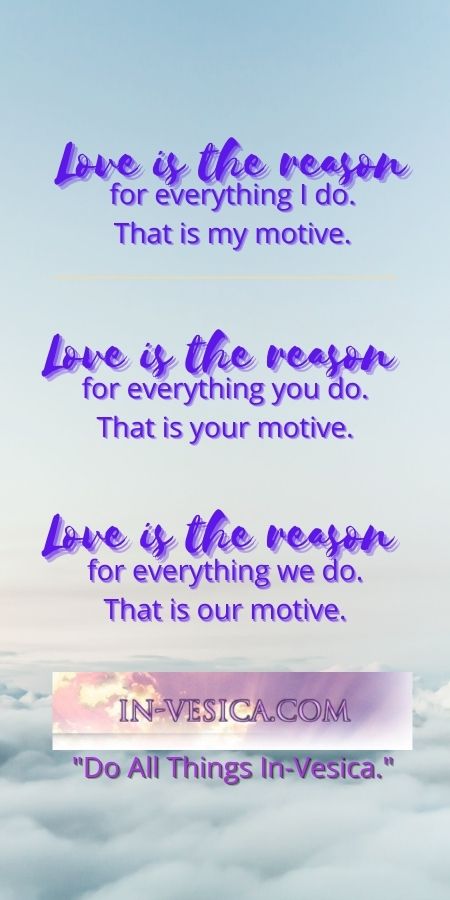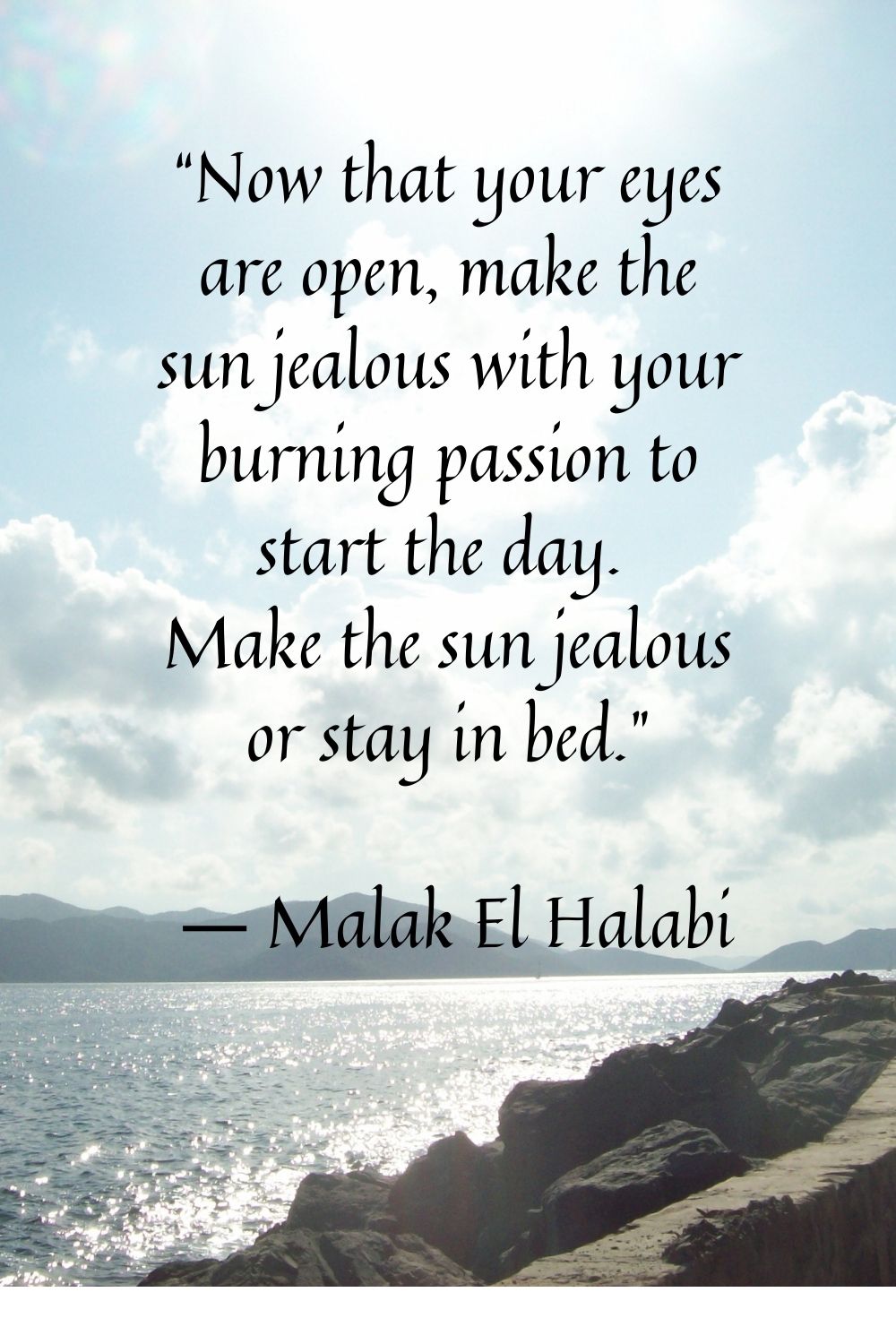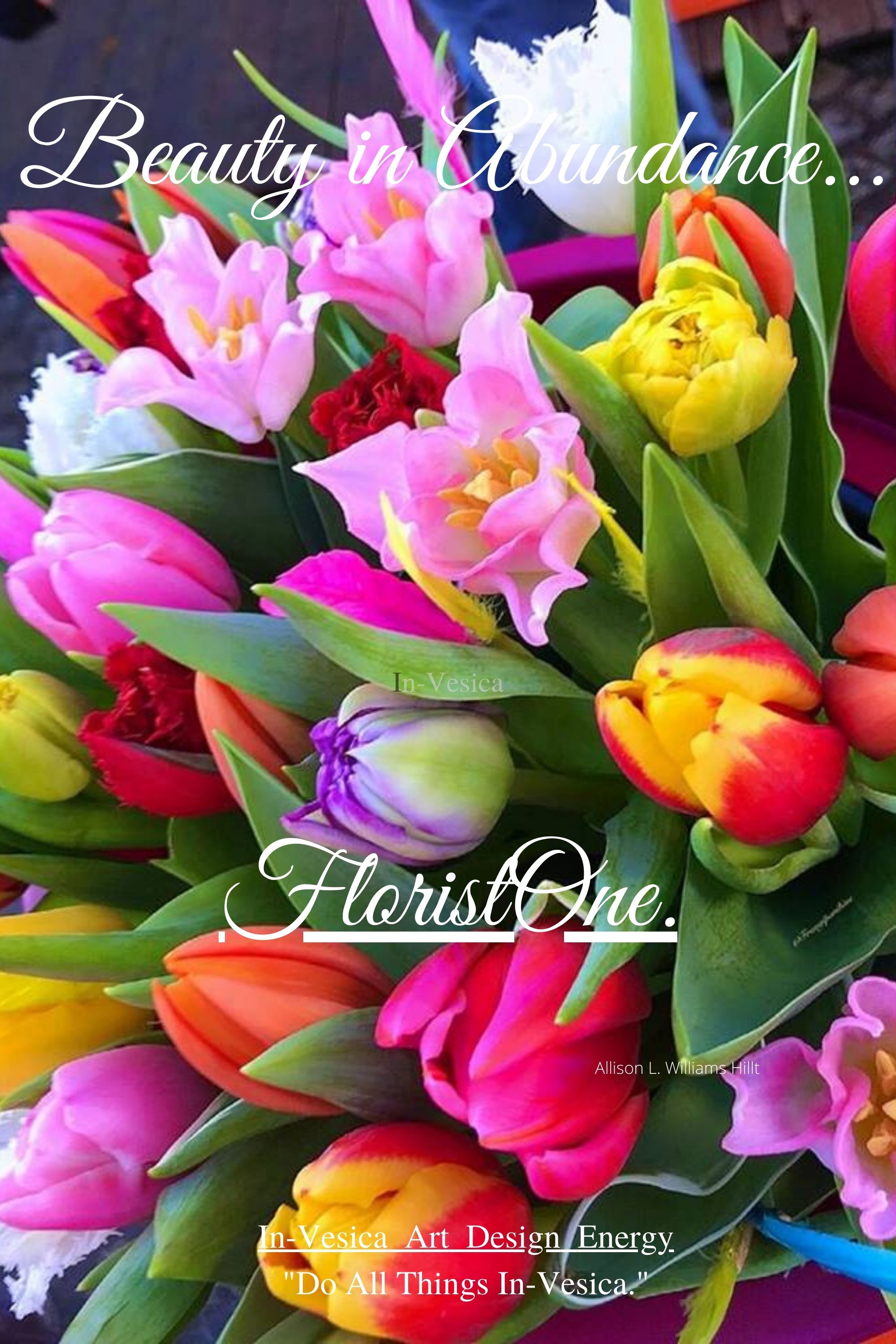 Send Flowers Today