Inspiration
ome of the images I collected for inspiration over the years are accessible to me now.  I await the time when I'm reunited with my possessions in storage for almost twenty five years to pull out and wonder, "Why in hell did I ever save that?!" I'm kidding! I'm kidding!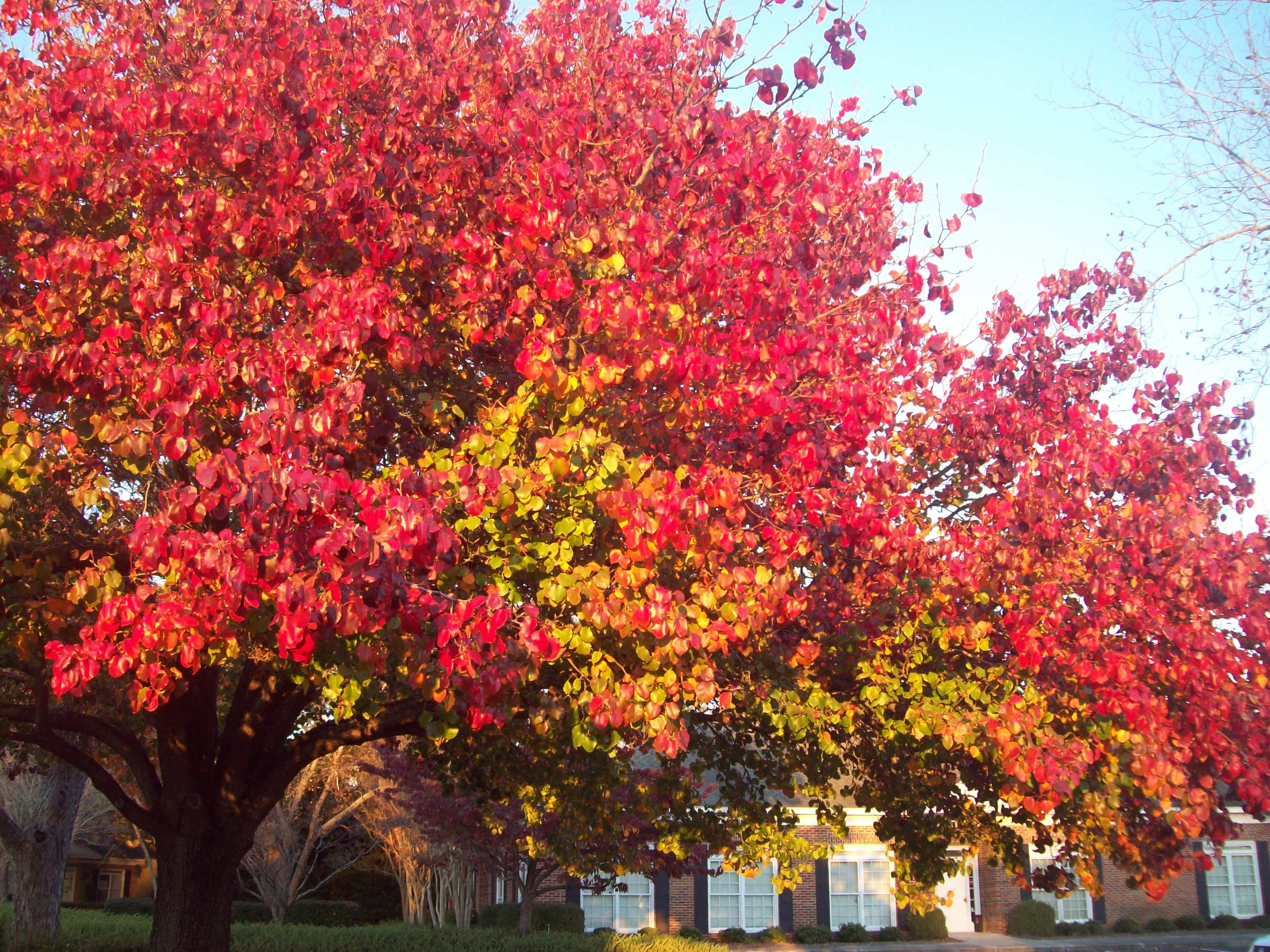 North Road trees, Orangeburg, SC by Allison L. Williams Hill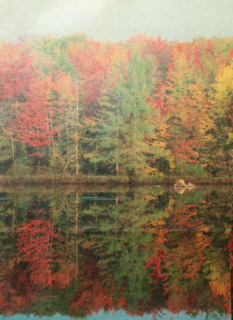 Autumn is exciting because of its color palette.  Nature's last song is beautiful to watch as it begins, crescendos, and fades.  These inspiring images were shot by Nathan Farb.  I clipped then from the New Yorker magazine published in 1985. I did not record the month, volume or number.  It was the same issue I found Kaku Kurita's image of traditional Japanese kimonos. Colors, fabrics, textures like wet paint on a surface  serve as possible looks I might attempt to duplicate in knitting or crocheting.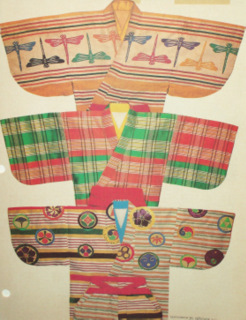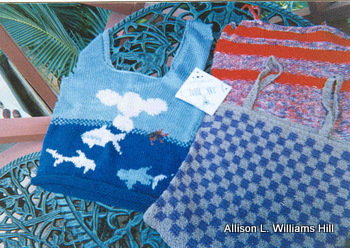 Crafting Inspiration
My mother taught me how to knit, crochet, and sew when I was ten years old.  She'd complain about the clicking needles.  It was difficult to knit quietly.
I've collected several pairs of needles, many of the same gauge.  It made it easy to work on identical projects and others using the same gauge.  
I displayed them in empty quart size Dannon yogurt containers.  Plain yogurt with Grape Nuts and honey was a staple.  Recycling some of the many containers seemed to be the thing to do.  The containers were perfect.  The needles looked like colored branches.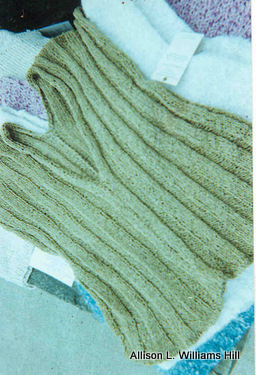 The following is from a healing session with  Raphael di Angelo:
"She refers to herself as a Master Healing Goddess so you may ask the Divine Source of All Creation to introduce you to the Master Healing Goddess and she will teach you many things.
She's actually  using tuning forks on you and these things that look like crochet needles.  But they're not they are much finer actually.
"She laughs though- she said "Where do you think she got her idea to knit?"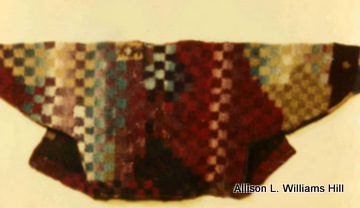 "And she says they've been trying to teach you through your knitting for a very long time but you get lost in it that you often can't hear but the knitting itself.  
"..and all you need to do is pick up something you knitted and hold it, and just ask," What was I to learn as I made this?"
And thing will come into your head.  The more you do it the longer you do it, the more detailed the more will come and it can be the same piece.  It doesn't matter.  
But there's all kind of information about reality, about dimensional reality, how it all connects, all kinds of information, your brain would love (laugh) within the experience of knitting.
"Also she says the technique she's doing is extremely ancient.  Long forgotten on our world but still used in extraterrestrial civilizations.
She's not actually puncturing the skin with these needles.  It's like she's finding acupuncture points and then sending the vibration.  She'll hit the tuning fork and then set it at the end of the needle and these  are really very long they go very narrow but by the end they get as wide as the tuning fork or at least a little wider.  And she sends the vibrations into specific points by utilizing--you can place the tuning fork right on the body but it sends a general wave.  This pinpoints."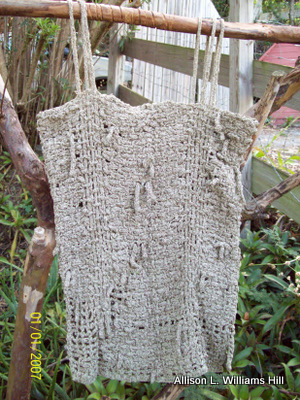 Inspiration from Words
In silence one hears the sounds of creation.
One finds memory.
Without silence, you cannot know Love.
Love is the essence of all creation,
the natural sound.
All of these harmonic proportions are creation,
the essences of Love.
To be found in the silence –
where the Sounds of Creation reside.
Notice how things feel, when created from this place, instead of Ego. 
See the Light.
---
"…every part is disposed to unite with the whole,  that it may thereby escape from its incompleteness."
                                                                Leonardo da Vinci
---
Our purpose in Spirit, through Love, becomes evident through its expression in art.

---
"Mercy and the Divine gift of Love, spring from the relatedness of all that exists."                           Simone Weil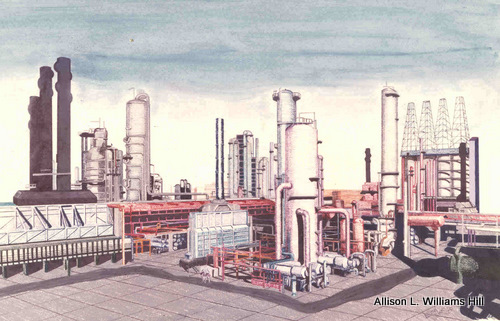 Electric Plant by Allison L. Williams Hill
Inspiration from Music
Sound! Most of my videos use Adam King's music. You can find more on his great work at Tesserean.

Mr. Smokey Robinson's rendition of Crusin' is my favorite. I listen to it because of its melody and lyrics. I used it in my first novel, Shades.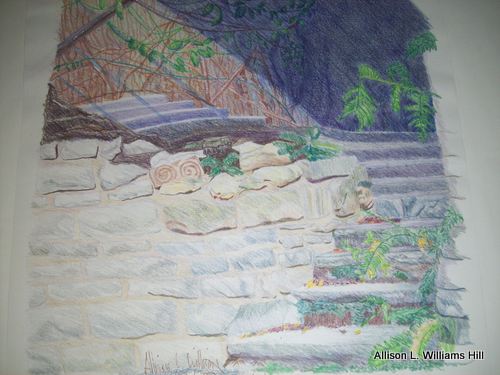 Promise - The Challis Well, UK by Allison L. Williams Hill
Links
Home
Residential Interiors and Creative Caregiving
Feng Shui
Objects
Pyramids
Art
Color
Color Healing
Soul Portraits
Soul Life Reading
Energy Life Reading
Clothing
Design
Health
In-Vesica Health Program Approach
In-Vesica 6 Month Integrated Health Program
Chakras
Services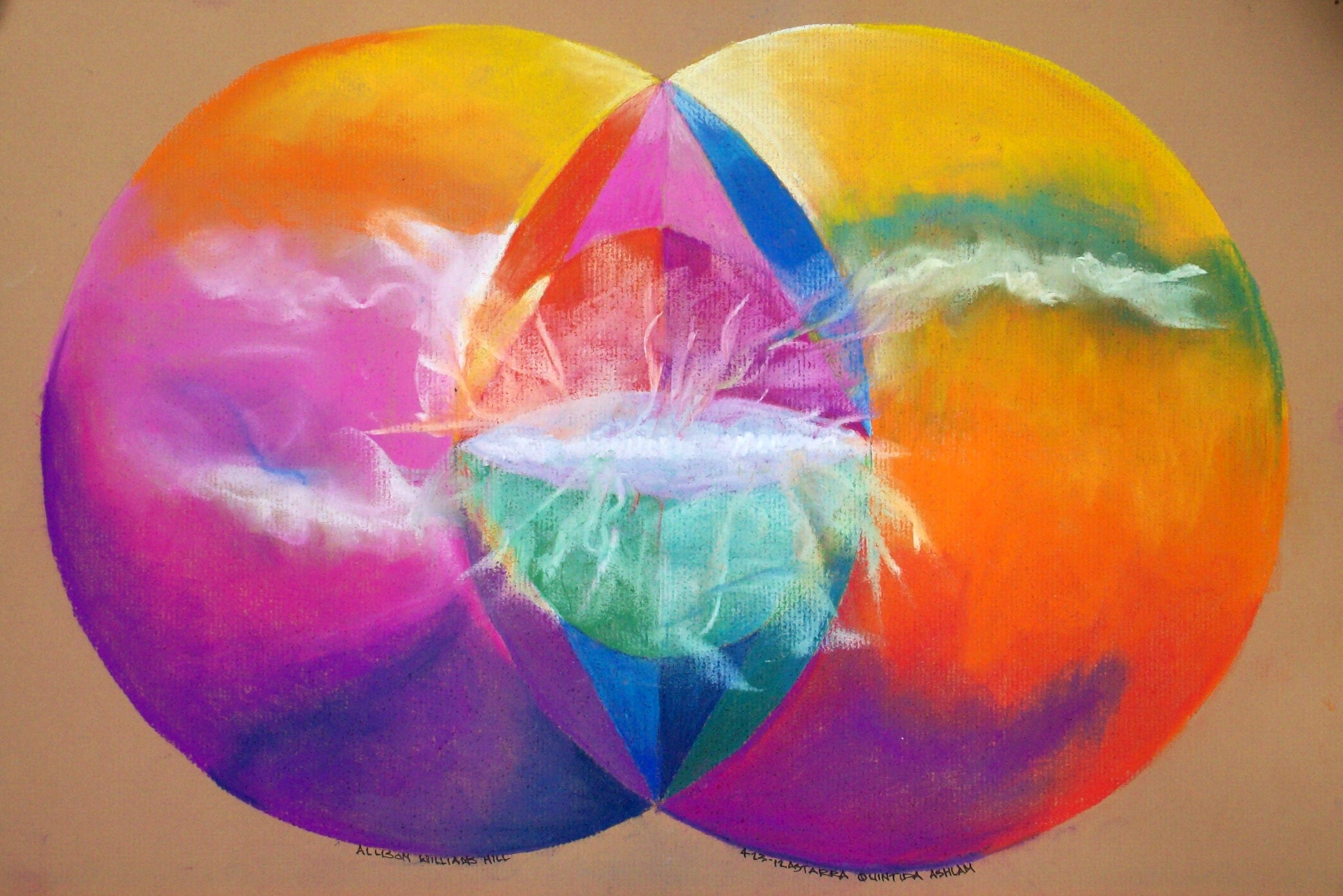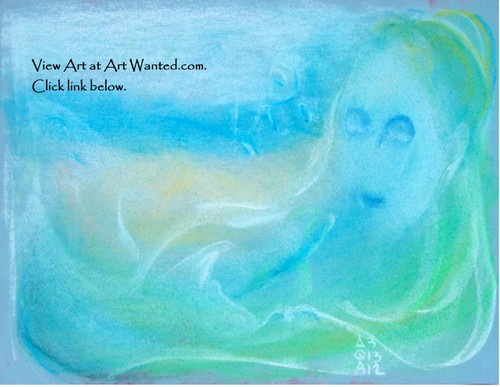 Visit Allison L. Williams Hill's In-Vesica Gallery Hosted by Art Wanted.com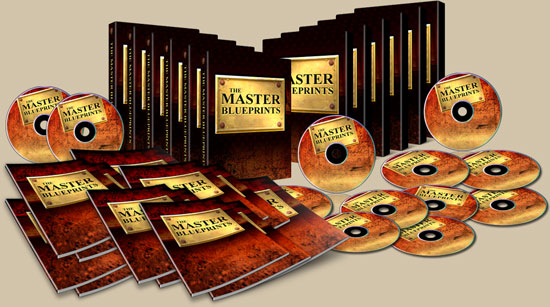 The Master Blueprints Seminar Sit back and watch The Master Blueprints explained in the comfort of your own home. Click here for The Master Blueprints Seminar.