Food and Energy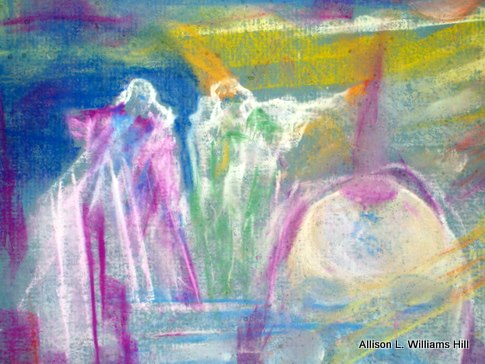 Question detail Energy Duo by Allison L. Williams Hill
Blood Type Food Colors Chart Downloads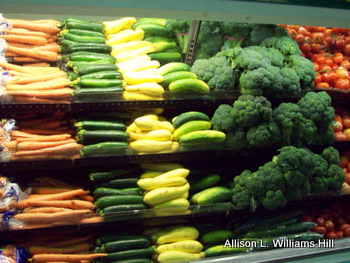 When I was a student at the Institute for Integrative Nutrition, I learned about food and energy of all of the diet theories that exist. Prior to the program, I knew that emotions and feelings influenced the foods you consume as well as how you digest them. All are energy in many forms. We are energy. We consume energy. We change energy.
As I age, I have a greater appreciation for food, especially, fruits, vegetables, and herbs.

Buy This Allposters.com

As I read John Douillard's book, and information we received from Dr. Andrew Weil, Anna Marie Colbin, Ph.D.,and Paul Pitchford, I became convinced that the best all-inclusive meal I could create, not only included vegetables, fruits, and legumes but herbs and flowers also.

Buy This Allposters.com

Herbs add flavor. The medicinal qualities, and the spiritual properties, as written in Sri Gurudas' book The Spiritual Properties of Herbs, and the Bible remind me of the wealth of choices available in any part of the world to create a thoughtful, exciting and nutritious meal.
I include this information on the In-Vesica web site to expand what Full Spectrum Living has to offer.
Further, this is about energy as well. The spectrum of foods, our bodies and the integration of
food and energy
support the Work and our development.
Articles will be posted that may appear first on my blog FourTold or here. I will also link to L5 Design to highlight landscaping services for potager gardens, edible landscaping, and creating green spaces that feed the soul.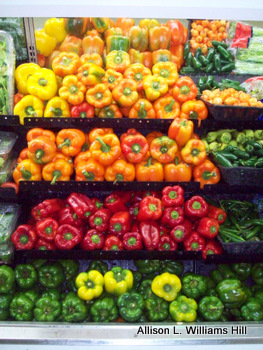 Buy This Allposters.com


Color and Blood

Food and Color

Food Color Chart for All Blood Types

Herbs of the British Virgin Islands

High Fructose Corn Syrup: Avoid It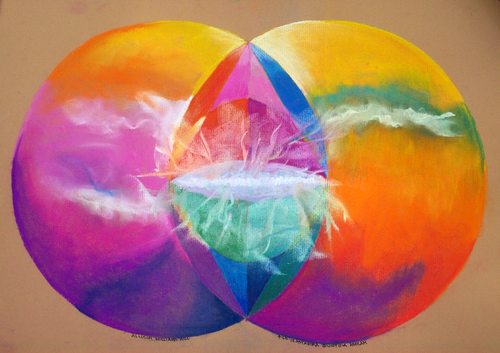 Get your free download of the Sacred Geometry Healing Mandala by Allison L. Williams Hill above by clicking here.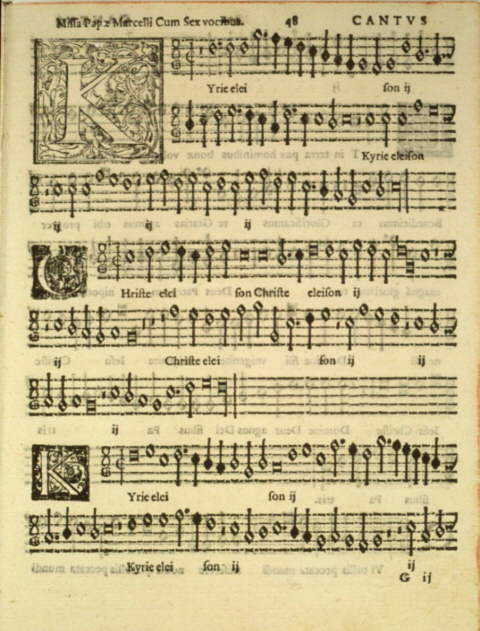 The Solfeggio Sounds frequencies were often used in Gregorian Chants. Click Here to Learn More!

Create products for your own spa experience.Click Here!


See other informative web sites and blogs:
In-Vesica Metaphysical Services and Spiritual Art "Do All Things In-Vesica" L5 Design "Architecture is an extension of the human body."
Thumb Print and Thumb Print Too Art Clothing Objects "…as genuine as your own." Since 1977
Full Spectrum Living Health Coach Services "Live fully…live well."
Creative Caregiving Notes and information on giving to Cared Fors and Self
Now Is the Time for the Knowledge of the Chakra System to Come to the Planet
Living Altars
Body Custodian Body Custodian explores what the internal systems look like as a result of habits.
Nawty Notes (Adult web site) Spicy, Heady Turn-ons; Use the Mind to get to the Heart.
FourTold blog
Inner Eden blog
Hill International Group "Quality Flexibility Service"
"100 Customers in 100 Days Webinar" Reserve your place to watch the "How to Get 100 Customers in 100 Days" webinar. Allison Williams Hill is a Local Internet Marketing Advisor. With DotComSecrets, she is able to apply information to our sites above and to assist others to maximize their presence, online or offline, to attract more customers.

Click Here for "2012 Contact"!
Return to the Art Gallery
Home
Services
The Five Chinese Elements
Chakras
Chakra Formation
Color
Color Healing
Products
Links
Contact