Message from Advarti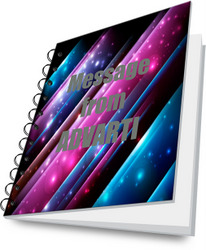 The following is a blog I wrote for FourTold entitled "Channeling with Advarti."


Writings from channelings have been documented for centuries. People were strong to stand in their power and state they were not the source but others were.Helen Schucman brought forth "A Course in Miracles"; Jane Roberts brought forth the Seth materials; Lee Carroll brought forth the Kryon material; all of them have maintained that they were vessels.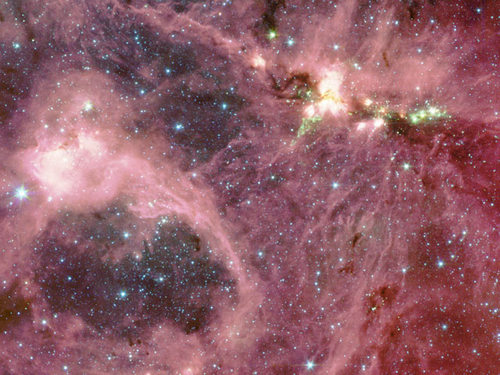 An extraterrestrial named Advarti, with whom I am in agreement, is patient as I periodically dowse to see if I am accurately receiving what his thoughts are. When I do review what was written, the content is more eloquent than I think I would have written, in addition it is about things I think I am unaware.


Advarti patiently assures me that I am getting it. This is confidence building, however putting the ego aside and allowing another in vacillates between being vulnerable and inadequacy. The requirement for proof always qualified a thing as believable. The divide between science and religion was the same that declared what cannot be proven is not science. Well, these beings exist. My proof was feeling and dowsing their energy. I told my husband when we first met almost twenty years ago, that I was involved with Spirit with my energy work and with…extraterrestrials. His physical changes have gifted him with the ability to see these energies. He told me he thought I was a little crazy but he liked me. Now he is a believer.

From Advarti:
I'd like to say thank you for the opportunity to address the readers this early. The Ring has been among you for many years. Some among you have channeled our information successfully using other names. In the end, it all comes from the same source. We would like the various names of what we are called to be known. The consistency of the information is what matters. We are here to assist humanity at this powerful and significant time in their evolution. We encourage more people around the world to sit in Ring sessions. The greater the numbers, the more impact there can be to accelerate humanity's changes, all positive. Let the Love and Light of the Creator embrace and infuse your hearts. Emanate Love's light from your hearts, the beacon of your existence.
Call us and request our assistance during your channeling sessions. Anyone can create them. "We Are The Ring, and We Are Here." I thank you.
This particular Ring is facilitated by Rev. Raphael di Angelo. You can read more about it at Mystic Consultations.




Since posting that, I began facilitating The Ring. I am in the process of strengthening as a channel as I convey their informationand tonal vibrational frequencies. for those who are interested, you can email me using In-Vesica's contact form.

for the download, go to


Are you curious about how health coaching can help you? Let's talk. Schedule an initial consultation with me today at Full Spectrum Living. Full Spectrum Living: "Live fully...Live well."

Create products for your own spa experience.Click Here!


Read why the creative imagination is fundamental to success.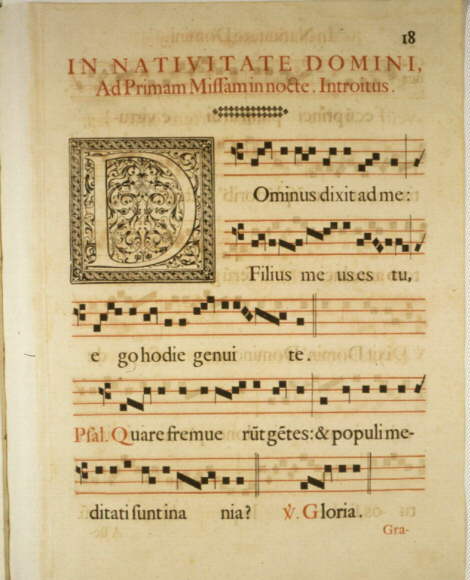 The Solfeggio Sounds frequencies were often used in Gregorian Chants. Click Here to Learn More!


Blood Type Food Colors Chart Downloads
Get a Food Color Chart For Free!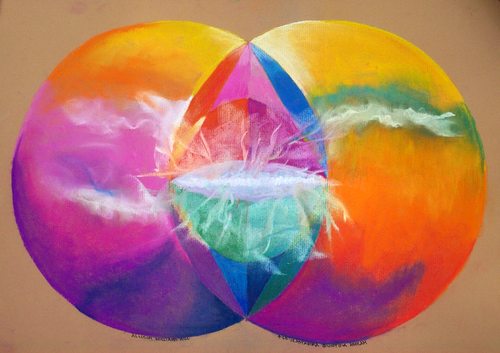 Get your free download of the Sacred Geometry Healing Mandala by Allison L. Williams Hill above by clicking here.

See other informative web sites and blogs:
In-Vesica Metaphysical Services and Spiritual Art "Do All Things In-Vesica"L5 Design "Architecture is an extension of the human body."
Thumb Print and Thumb Print Too Art Clothing Objects "…as genuine as your own." Since 1977
Full Spectrum Living Health Coach Services "Live fully…live well."
Creative Caregiving Notes and information on giving to Cared Fors and Self
Now Is the Time for the Knowledge of the Chakra System to Come to the Planet
Living Altars
Body Custodian Body Custodian explores what the internal systems look like as a result of habits.
Nawty Notes (Adult web site)Spicy, Heady Turn-ons; Use the Mind to get to the Heart.
FourTold blog
Inner Eden blog
Hill International Group "Quality Flexibility Service"
"100 Customers in 100 Days Webinar"Reserve your place to watch the "How to Get 100 Customers in 100 Days" webinar.Allison Williams Hill is a Local Internet Marketing Advisor. With DotComSecrets, she is able to apply information to our sites above and to assist others to maximize their presence, online or offline, to attract more customers.

Click Here for "2012 Contact"!
Return ot the Art Gallery