Housekeeping
and Creative Caregiving
Housekeeping is not an activity a lot of people get excited about. Despite infomercial testimonials for getting your home clean and smelling beautiful, it is difficult to get excited about this. Hoarder reality shows sort of inspire one to maintain a home so that it does not get out of control. Homes with physically challenged people cannot afford to compromise on living space.  I was going to state circulation space but - sleeping, eating, bathing, relaxing – all types of activity require areas and their freedom from clutter to not only enable movement but to allow freedom of the mind.  I don't think one can comfortably and intelligently address what a care giver needs to handle when there are mounds of matter occupying sofas, chairs and the like.
I am reminded a statement attributed to Edward Murphy that "things will go wrong in any given situation, if you give them a chance," or "anything that can go wrong, will go wrong." While taking care of my husband, we experienced a broken washing machine and a broken dryer. There were a couple of instances where the washing machine and the dryer were down at different times.  The earliest appointment for service was six weeks later. I washed sheets, blankets, and towels in the tub.  I placed them on large waste bag lined walls of the carport in the back yard. I covered bricks with plastic shopping bags and placed them on the wash to keep them in place.
Species by Allison L. Williams Hill
There was a need for flexibility, to employ an alternate means to clean our soiled laundry when the most convenient means was unavailable. There was a laundromat near us, however, I preferred to be in the house completing the wash as early as possible to maximize sun and wind exposure and to be near my husband when he woke.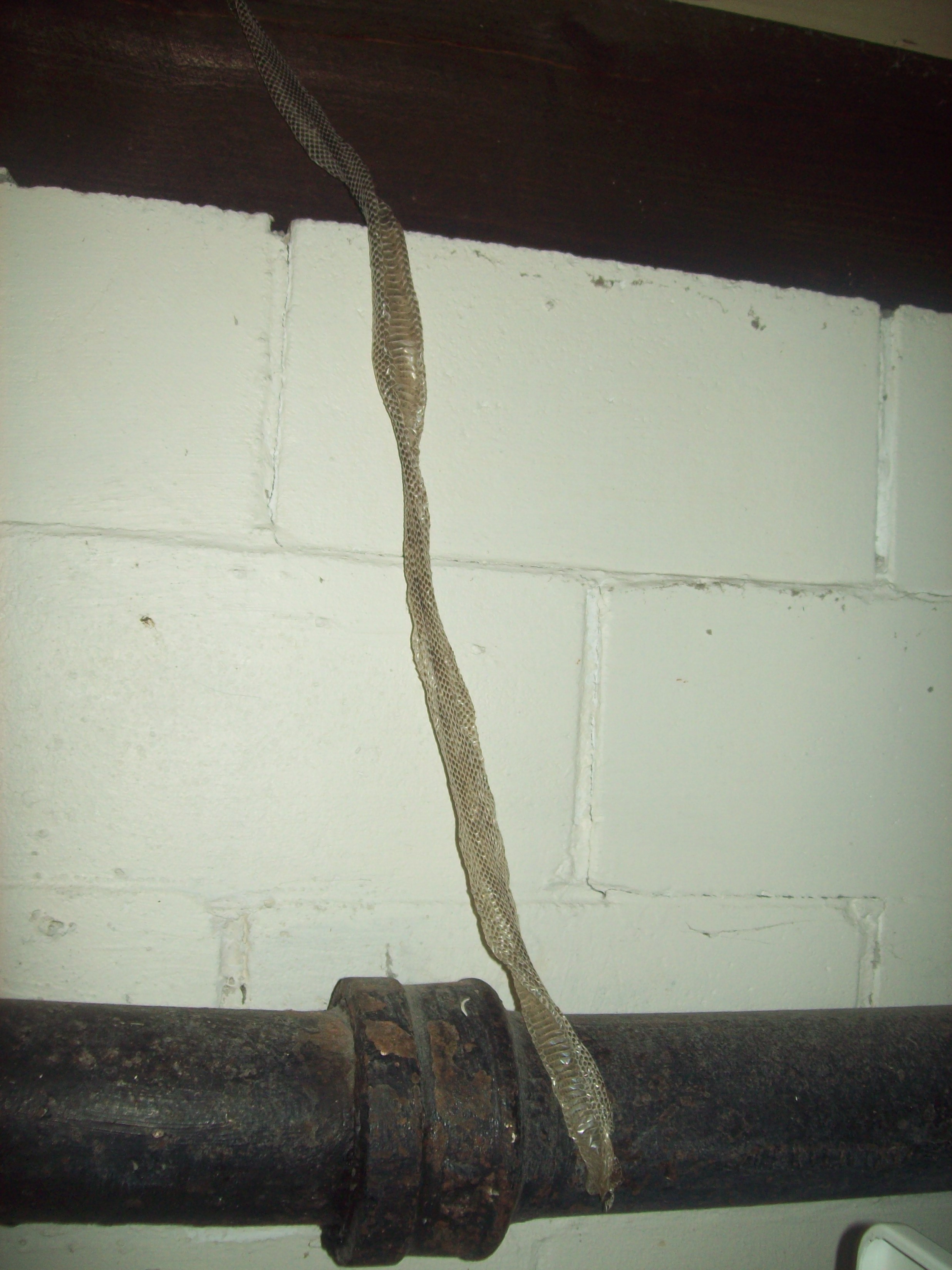 There was a shedded snake skin draped on a sewage pipe in the basement.  I saw a snake attempting to get through a window in the basement where the washer and dryer were. I was not sure if it was the same snake that shedded the skin.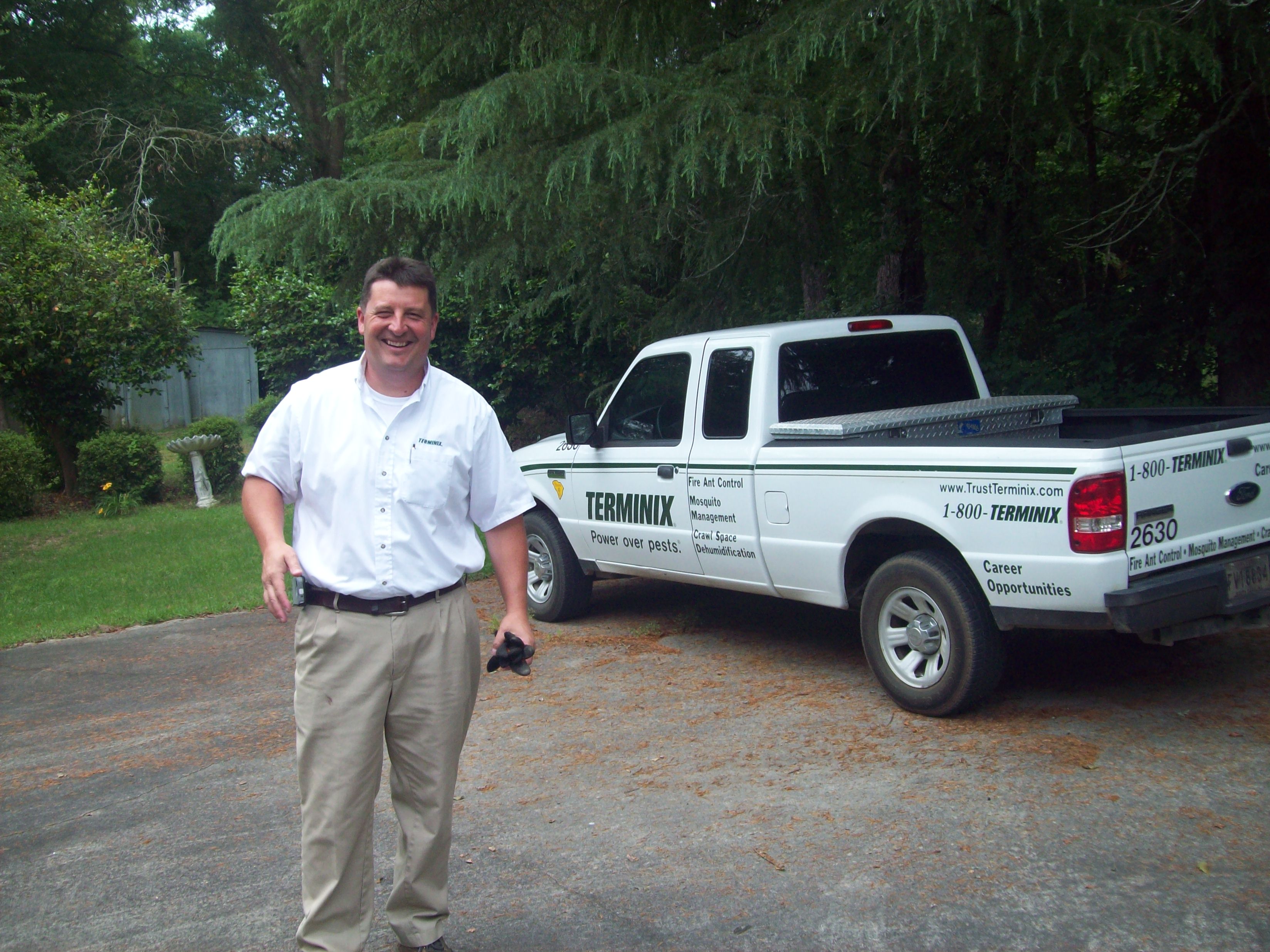 I called Terminix to locate it but after a walk through we did not find it.  It did appear later, when I was doing laundry.  I felt the easiest way to get rid of it was to destroy it.  There were several burglaries at the house.  The basement door was sealed shut to prevent more.
The roof gutters were rusted through.  The rainwater fell directly against the foundation wall flooding the basement soaking pressboard furniture stored in it. The flooding occurred three times. Mold formed on the furniture and other surfaces. I used methods and applications I was used to.  Dust pans are good for collecting water. A broom was used to sweep puddles into the dust pan.  The last thing to do on the basement floor was to mop. The furniture was washed with water with bleach.  When we arrived, I saw a jar with bleach in the basement.  I realized why during subsequent days of heat and humidity.
I never used a dishwasher.  There was one available and, because I was not familiar with any, using it and listening to it caused more stress than I cared to have.  After a half dozen uses, I stopped using it.  It's breaking down was another expense I wanted to avoid.  
 We lived in two places in the world where sunlight was plentiful.  I liked sunlight and so did my husband.  We kept windows and glass doors open to allow sea breezes to move through the house. We loved warm air.  In the Caribbean, it was off the ocean.  In the South, it was more humid and I'd forgotten how hot 103° felt.  It did get that hot in New York but it was never that hot on Tortola.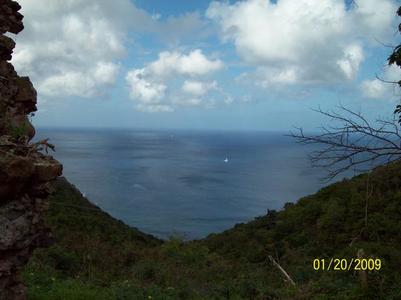 There are several house organization resources in books and on line. I grew up with many that my mother read monthly. Magazines like Family Circle, Woman's Day, Woman's World have great solutions.  I have clipped many- a habit developed from watching my mother-and maintain them in a binder or a folder. 
Below are some suggestions on how to address the many steps involved in keeping a home.
1.    Assign chores to days in the week or month, if possible.
2.    Organize related chores to compress the time used to execute them.  Look to maintain an even level of cleanliness throughout the home.
 ·         Group them around typical tasks like:
          +cleaning the kitchen after dinner to collect all waste and removing all of it from the house;
          + spray cleaning horizontal surfaces in the most used areas, then
          +cleaning floor surfaces via sweeping or vacuuming at the end of the day.
3.    For tasks that require help, look for and schedule assistance within your budget.
 4.    Decentralize where you keep cleaning products.
·         Split large bottles of cleaners into several small bottles and place them where needed and convenient.
·         Consider using natural cleaners like baking soda and white vinegar.  You can find information on them at Herb Quarterly and at Mother Earth News.
·         Rather than purchasing a specific cleanser for every use, consider using one that can be diluted for many needs.  Miracle Soap II is a wonderful cleaner.  I have used it for everything from my floors to laundry and for my body. When I buy large gallon quantities, I plan to phase it in: after using what I purchased, I will keep the bottles and refill them with recipes (by varying the water) for specific applications. In other words, the product that was used for floors or windows will keep the same label for easy identification.  Read testimonials of people using it Miracle Soap.
 5.    Waste collection can be easier.  Depending on where the waste is collected, schedule how often the container needs to be emptied.  To minimize trips to the central storage closet, place several waste bags in the bottoms of trash baskets to pull up after the one in use is full and removed.
 6.    Papers and Files
The care receiver could generate lots of documentation all on their own that covers medical; financial, and other information.  You may not have to be reminded to keep them available, or handy but perhaps the storage method you use now can be improved or expanded to include other items.

•     Keep a loose-leaf binder with pocket dividers to include
1.    schedules;
2.    appointments;
3.    lists of prescriptions, supplements, etc.
4.    Shopping lists; you will be suing several resources. Save time by listing the best place to get the products you use.
5.    Receipts; move them into labeled envelopes each month. This will save you time when filing taxes. 
6.    Clipped coupons; use your cell phone to download coupons from the stores you patronize.  Remember to use your codes received when you become a member for more savings.
7.    Meals and meal plans; I found it beneficial to use a large calendar to record my husband's meals and supplements.
8.    Telephone numbers – supporters; friends, medical facilities and personnel involved. 
All of the information is in one accessible place, removed from your head.   Transfer all bits of paper onto pages in the binder. If it is important to keep a notebook, choose one that works for you from various available sizes.    Make it easy on yourself.  Go to http://organizedhome.com for more great ideas.
Links
Home
Soul Portraits
Soul Life Reading
Landscaping
Disaster Preparedness
Elements
Herbs
Services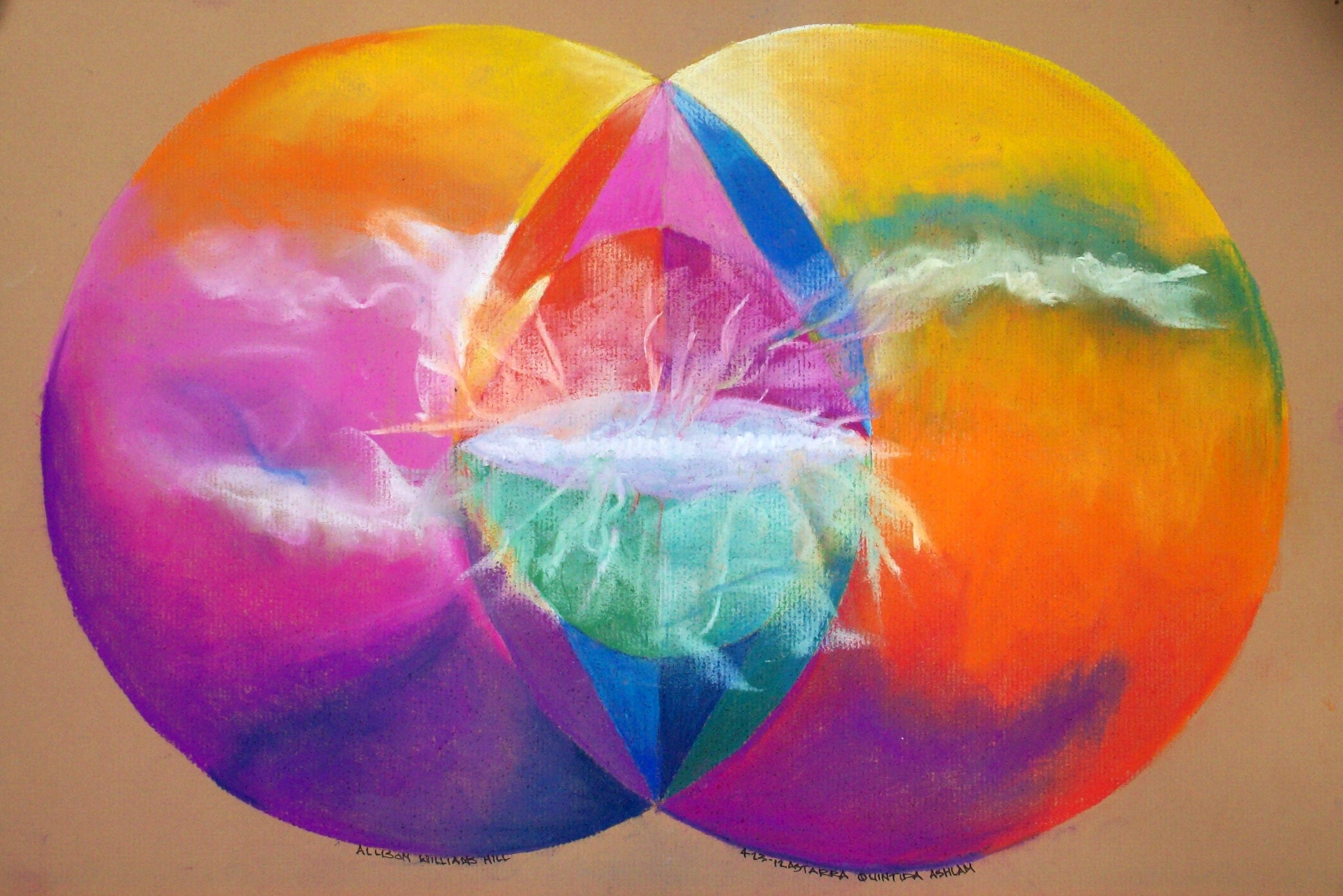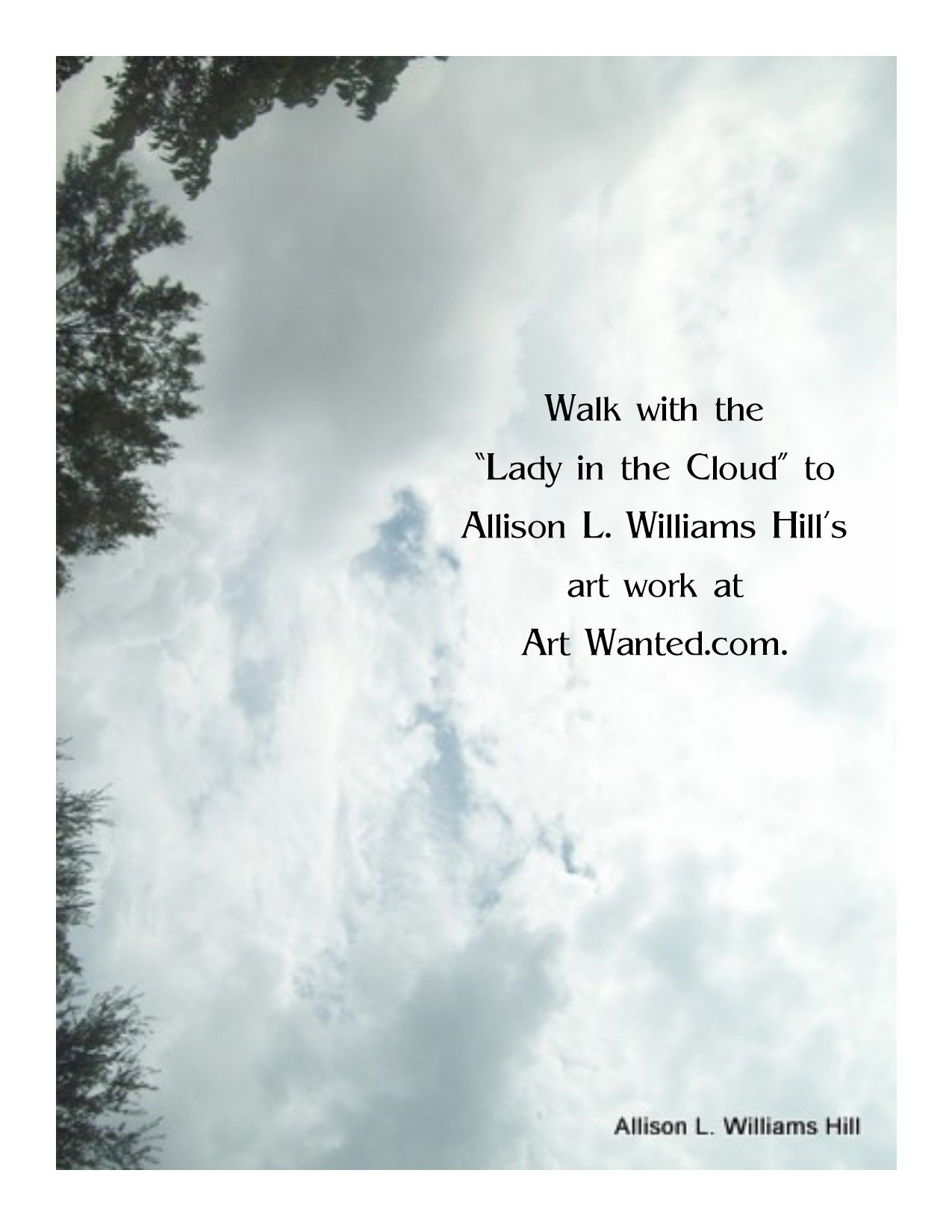 Visit Allison L. Williams Hill's In-Vesica Gallery Hosted by Art Wanted.com
The Master Blueprints Seminar