Caregiver, You Are Equally Important
Part I
by Allison L. Williams Hill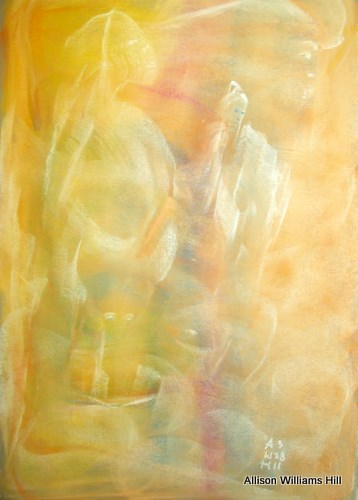 Divine Goddess Within by Allison L. Williams Hill


Caregivers have one thing in common because they are taking care of someone else in need.
According to the Federal Government Source for Women's Health Information, over 60% of the nation's informal, or unpaid, caregivers are women and 13% are 65 years and older. This became my new tribe. Along with an increasing number of male caregivers, they are taking care of approximately 44 million Americans.
As the range of care varies, so does the age and abilities of the caregivers. They could be: • parents with physically challenged children; • parents or relatives with children who are mentally challenged or cannot survive on their own, or a child with both physical and mental challenges; • children of aging parents experiencing physical or mental challenges, or both, or • spouses taking care of a loved one.
Parents, baby boomers, wives, husbands, and single mothers experience stress. Add to that many caregivers work outside the home and may need to for financial reasons. Any of the following or a combination of ways stress is experienced can throw their lives out of balance because of the set of circumstances they face such as: • frustration • anger • guilt for being angry or frustrated; • loneliness, and • exhaustion.

We all handle stress differently. Personally, I have been a caregiver for several years. My husband experienced a myriad of medical conditions beginning with sciatica and now, dementia and depression. My husband is not completely aware of what his happening to his body and his brain, that he can actually describe it. He knows that his ability to think and his command of speech are changing. He earned his doctoral degree about six years ago and struggles to sustain that level of critical thinking. His focus had always been to help others.
I would leave the house and use more than 8 hours each work day at a foreign government's planning physical department experiencing stress in producing a study, for example, that we understood we had three months to complete, reduced to two weeks. I would work at home during early morning hours on a laptop next to my sleeping husband.

I would make my husband's lunch and leave it in the refrigerator for him to have in the afternoon. Eventually, I returned home in the early evening to find his lunch still in the refrigerator. "I forgot," he'd say. I'd remind him several times during the evening and at breakfast. I returned from work to find his lunch in the refrigerator. Thereafter, I drove home to give him his lunch. I drove back to work to consume mine in front of the computer.




As time went on, I felt I would rather eat with him at home and make up the time at the end of the day. A friend of my husband, for whom I was designing a home, came to the office and asked how he was doing. I was telling him how things were progressing while searching for the drawings on the computer and began to cry. I could not stop. I was fortunate that I was in an enclosed office. I strongly resented his asking. When I calmed down several minutes later after he'd gone, I realized how much I used that job as a substitute, to block out what was happening at home. But I only traded one type of stress for another. About a year and a half ago, I resigned to remain at home full time. After two weeks, I felt I should have done it sooner.


We are all Creators with choices to make. Learn how at Learning Strategies.

Signs that stress have become too much are when one experiences: • feeling overwhelmed; • inadequate sleep- either too much or too little affects serotonin levels which is responsible for one's well-being; • weight fluctuation; • fatigue, occurs unpredictably at all hours of the day and night; • lack of interest in activities one enjoys; • short tempered; • constant worry; • sadness; • physical pain, and • alcohol or drug abuse to numb and escape. Caregivers generally need to take care of themselves because they are serving two people - husband, wife, sister, aunt, parent, grandparent, or child and themselves. In another article on health and well-being, I offer solutions that help caregivers gain strength in their lives.

To begin, ask yourself if you, or ask someone you trust if they recognize signs of stress in you. Be open to hear, receive and be kind to yourself as you resolve to address your needs. It will take time for you to lovingly attend to the one in your care and to consciously attend to you.

Allison L. Williams Hill is an artist, designer, planner, Master Metaphysician, Wholistic Health Coach, and inventor. She shares her work and services through several web sites, two of which are In-Vesica and Full Spectrum Living.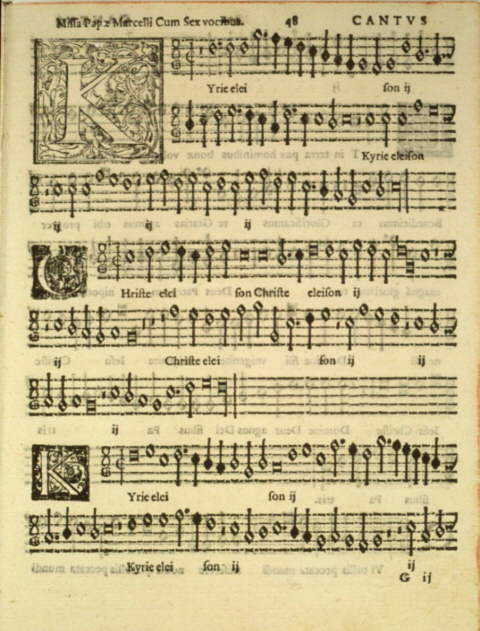 The Solfeggio Sounds frequencies were often used in Gregorian Chants. Click Here to Learn More!

Create products for your own spa experience.Click Here!
Blood Type Food Colors Chart Downloads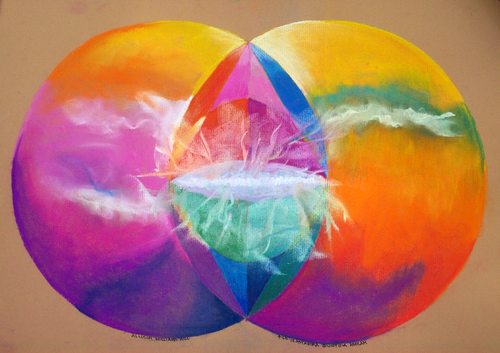 Get your free download of the Sacred Geometry Healing Mandala by Allison L. Williams Hill above by clicking here.

See other informative web sites and blogs:
In-Vesica Metaphysical Services and Spiritual Art "Do All Things In-Vesica"
L5 Design "Architecture is an extension of the human body."
Thumb Print and Thumb Print Too Art Clothing Objects "…as genuine as your own." Since 1977
Full Spectrum Living Health Coach Services "Live fully…live well."
Creative Caregiving Notes and information on giving to Cared Fors and Self
Now Is the Time for the Knowledge of the Chakra System to Come to the Planet
Living Altars
Body Custodian Body Custodian explores what the internal systems look like as a result of habits.
Nawty Notes (Adult web site) Spicy, Heady Turn-ons; Use the Mind to get to the Heart.
FourTold blog
Inner Eden blog
Hill International Group "Quality Flexibility Service"
"100 Customers in 100 Days Webinar" Reserve your place to watch the "How to Get 100 Customers in 100 Days" webinar. Allison Williams Hill is a Local Internet Marketing Advisor. With DotComSecrets, she is able to apply information to our sites above and to assist others to maximize their presence, online or offline, to attract more customers.

Click Here for "2012 Contact"!